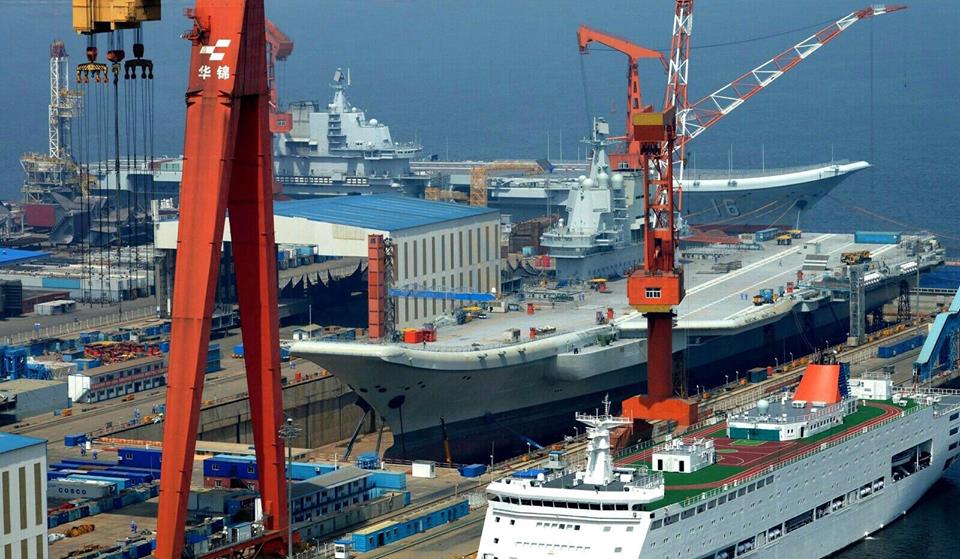 Source: The National Interest
By Frank Chen
Liaoning, the People's Liberation Army's solo aircraft carrier in service, has joined her sister ship, the nation's first domestically built carrier which has yet to be christened, at the Dalian Shipyard since Sunday.
Chinese papers and military buffs are hailing the historic rendezvous of the two seagoing airbases, relishing the picture-perfect occasion of two huge vessels moored alongside each other.
Liaoning is back at her homeport of Dalian in the northeastern Chinese province it is named after for scheduled maintenance as well as R&R for her crew, having spent the majority of the first half of the year at sea. It also led an armada of ships and submarines in April which included a high-profile passage through the Taiwan Strait.
Read more at: http://nationalinterest.org/blog/the-buzz/chinas-just-gave-the-world-preview-its-naval-future-26027