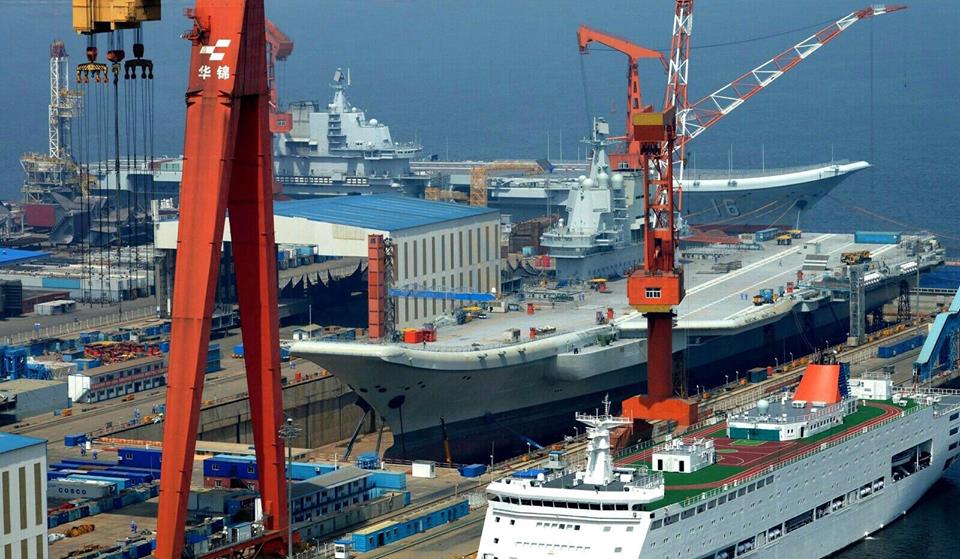 Source: Business Insider
By Tom Demerly
The Chinese Peoples' Liberation Army Navy and the Chinese micro-blogging, social-media outlet Sina Weibo are rocking the web with a new motivational video of Chinese naval air and sea power that is a pure adrenaline fix.
You could say it's the Chinese "Top Gun" but even better. The soundtrack blows Kenny Loggins away, and the choreography beats the beach-volleyball scene. The only thing missing is a Chinese equivalent of Kelly McGillis, but there is still plenty here to take your breath away.
The video surfaced in mid-May on Chinese social media and made its way to Facebook via mostly the Chinese pages. Now it is trending across international social-media aviation pages. It is sure to go big.
Read more at: http://www.businessinsider.com/chinas-new-video-of-its-naval-aviation-forces-blows-top-gun-away-2018-6/?r=AU&IR=T