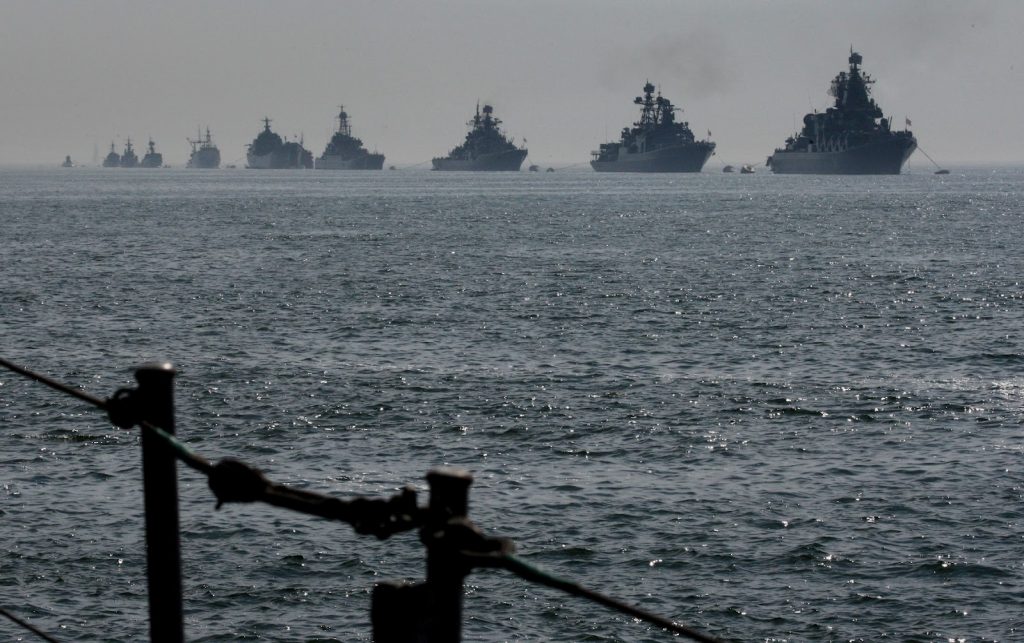 Source: Navy Recognition
The Russian Navy will increase the number of warships with precision weapons in blue waters, Commander-in-Chief Admiral Vladimir Korolev said. "The fleet will be armed with precision weapon carriers. Their share in blue-water forces will increase," he said.
There will be a gradual transition to the construction of bigger displacement ships. "It means Russian naval presence in important areas of the World Ocean will increase to guarantee prevention of new threats from seas and oceans," he said.
At present 70 to 100 warships and supply vessels operate far away from the home ports of call, Korolev said. He added the fleet infrastructure will be developed as new warships, submarines and aircraft are delivered.
Read more at: https://www.navyrecognition.com/index.php/news/defence-news/2018/june-2018-navy-naval-defense-news/6312-russian-navy-to-increase-precision-weapons-and-blue-water-vessels.html