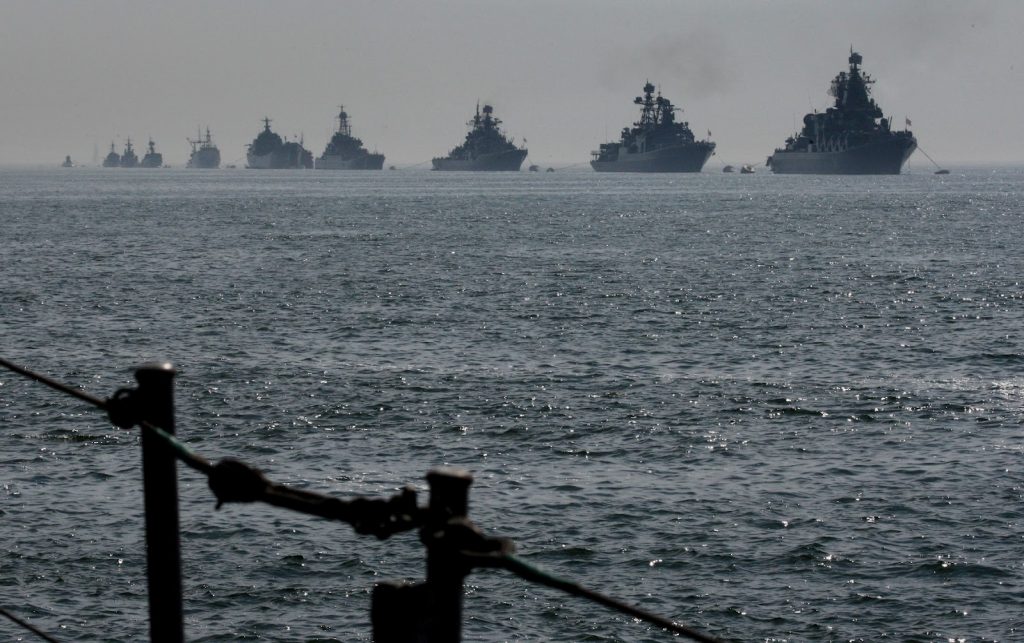 Source: Navy Recognition
The Black Sea Fleet's Project 11356 guided missiles frigates Admiral Grigorovich (hull number 494) and Admiral Essen (hull number 490) have made a scheduled passage from Sevastopol to the Mediterranean Sea, the Southern Military District press-service reports.eports.
During the voyage the ships performed a set of operational exercises at the Black Sea test ranges. In particular, the frigate crews, jointly with the crews of Ka-27PL helicopters, practiced the takeoffs and landings on ship decks, and drilled a submarine search and tracking procedure. Simultaneously, for checking the coordination between all of the ships' aviation complexes, exercises were carried out with the ships' crews tasked with helicopter flight support," the press-service reports.
On August 16, the naval group at the Mediterranean was joined by Project 21631 guided missile corvette Vyshnii Volochok (code name Buyan-M). A few days later, a second serial (third in count) Project 11356 guided missile frigate Admiral Makarov (hull number 799) started a voyage from the Baltic to the Black Sea at the permanent base in Sevastopol. It is expected that in the next few days it also will join the group at the Mediterranean Sea.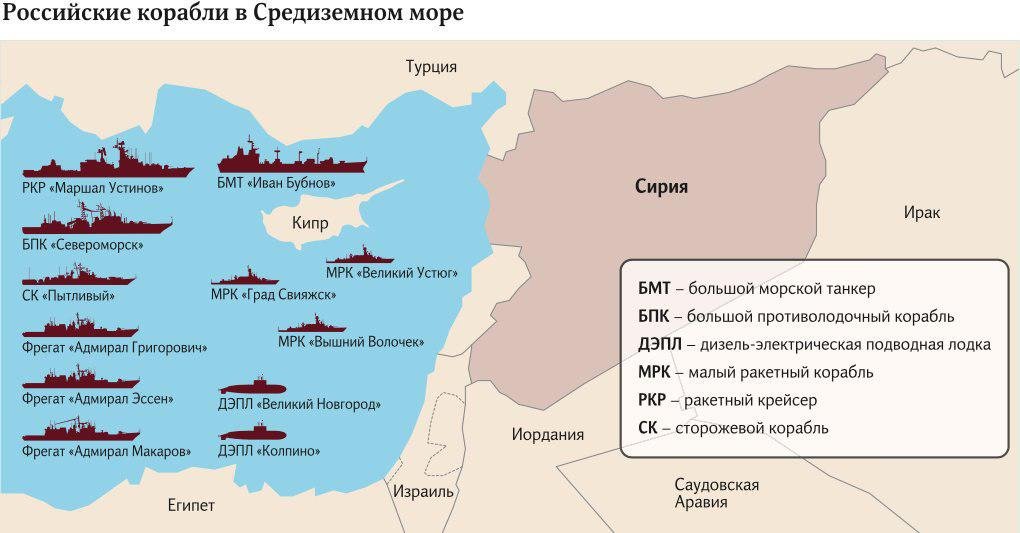 On August 18, the SMD press-service said that the Baltic Fleet's Project 11540 frigate Yaroslav Mudry (hull number 777) has completed the tasks of the long-range voyage and headed for a permanent base. On ending the commercial call at Port Sudan it headed towards the Suez Canal. Now the ship may be in the Eastern part of the Mediterranean.
Read more at: https://www.navyrecognition.com/index.php/news/defence-news/2018/august-2018-navy-naval-defense-news/6465-russia-reinforced-its-naval-task-group-in-mediterranean.html