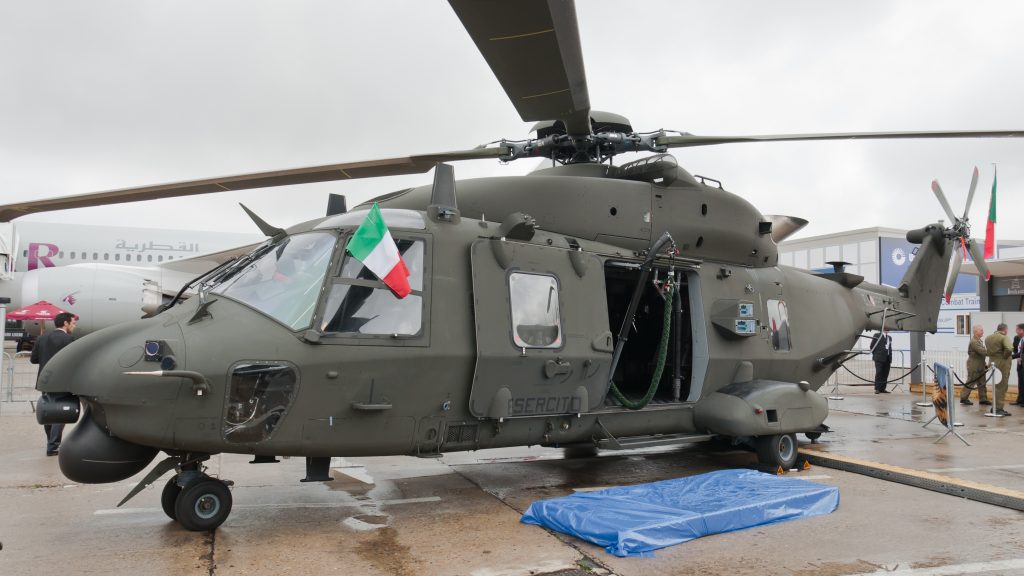 Source: Defense News
By: Tom Kington
Italy will cut €450 million (U.S. $512.3 million) from its planned defense spending in 2019 by suspending helicopter and missile purchases and canceling an office move by the defense ministry to help shore up social welfare and tax cuts, a defense source has told Defense News.
Italy's total outlay on defense in 2019 will be announced in parliament in the next few days, as Rome's populist government seeks support by members of parliament for its state budget, which contains billions of euros for a new wage for the unemployed.
To free up funds to cover spending, Rome has made its cut to the defense budget, just as most European states are increasing their military outlay.
During 2019 all ongoing purchases of NH-90 helicopters for the Italian Army and Navy will be suspended, the source said.
Italy is planning to buy 60 NH-90s for the Army and 56 for the Navy at a total cost of €4 billion, with the procurement due to wind up in 2024.
Read more at: https://www.defensenews.com/global/europe/2018/10/24/italy-plans-to-slash-half-a-billion-dollars-from-defense-in-2019/?utm_medium=social&utm_campaign=Socialflow+DFN&utm_source=facebook.com&fbclid=IwAR22QTeF5UJJCW0sD0gF3szsB52I8IqSbwDhrGu_RtYtjKCcNRVPlq28qMQ