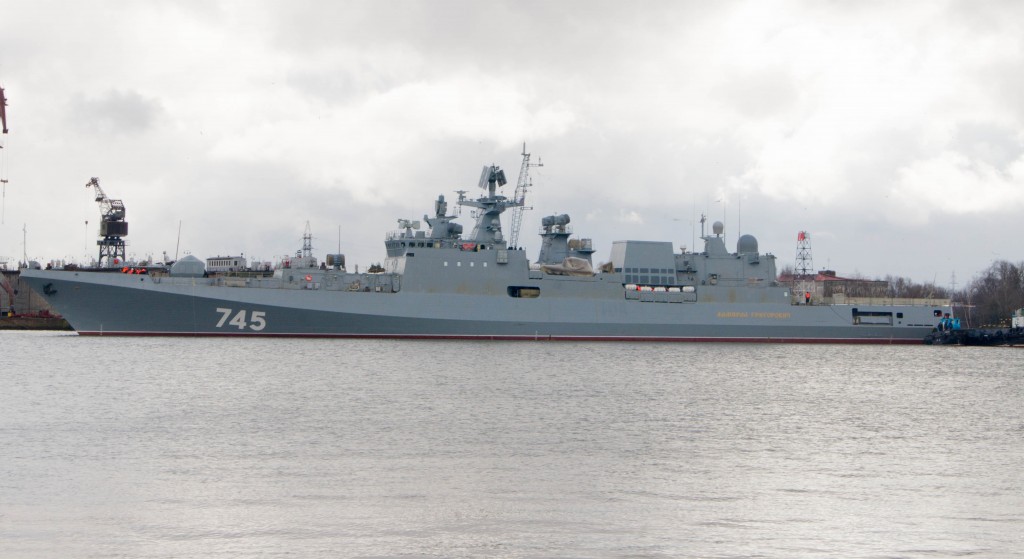 Source: Spuitnik
Sputnik had reported on 4 October that India's Cabinet Committee on Security (CCS) had approved the procurement of four frigates from Russia at a cost of around $2 billion. While two of them are being purchased directly from Russia for $950 million, the other two will be built in India under a separate deal, which is expected later this year.
India has inked the final contract with Russia for the purchase of two frigates equipped with BrahMos supersonic cruise missiles for $950 million. According to the deal signed last week, the two Talwar-class/Project 11356 frigates will be shipped directly to India.
The two frigates which are almost fully built at Russia's Yantar Shipyard at Kaliningrad, will be equipped with M7N.1E gas turbine engines from Ukraine, for which India has already inked a separate agreement.
Read more at: https://sputniknews.com/asia/201810291069316477-indian-russia-frigates-deal/