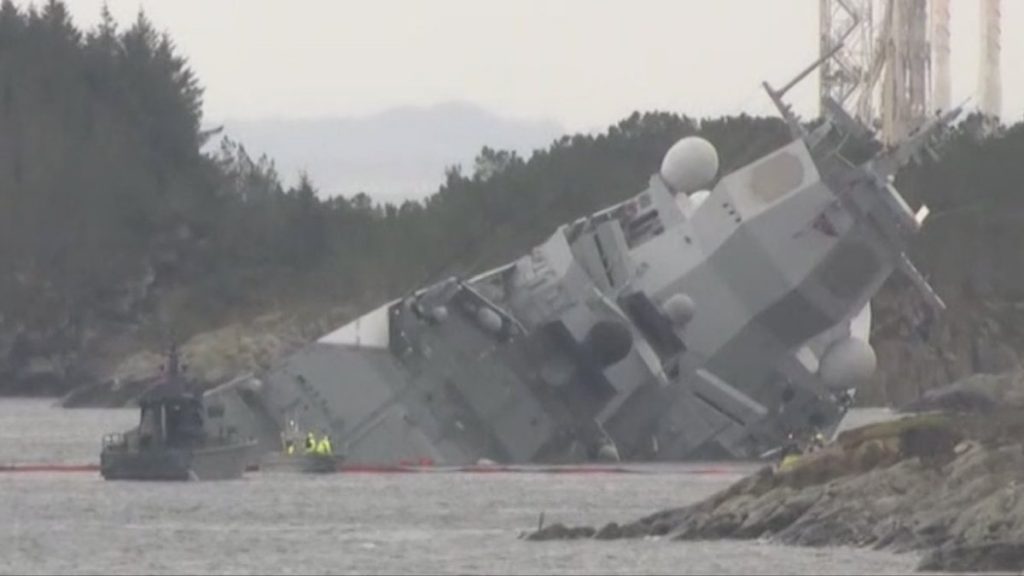 Source: Naval Today
Royal Norwegian Navy frigate HNoMS Helge Ingstad collided with an oil tanker in a fjord in Norway as it was returning from NATO exercise Trident Juncture.
The incident occurred at 4:26 (local time) on November 8 in Hjeltefjorden, north of Sotra, Norwegian Armed Forces said.
Eight sailors have suffered minor injuries and have been taken care of. All 137 crew members of the frigate have been evacuated.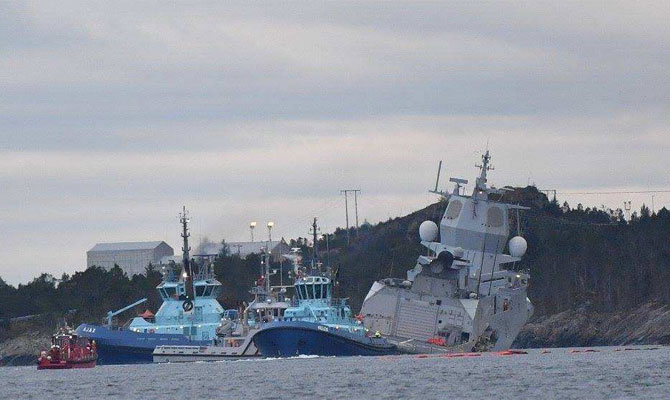 Read more at: https://navaltoday.com/2018/11/08/norwegian-frigate-collides-with-tanker-after-trident-juncture/