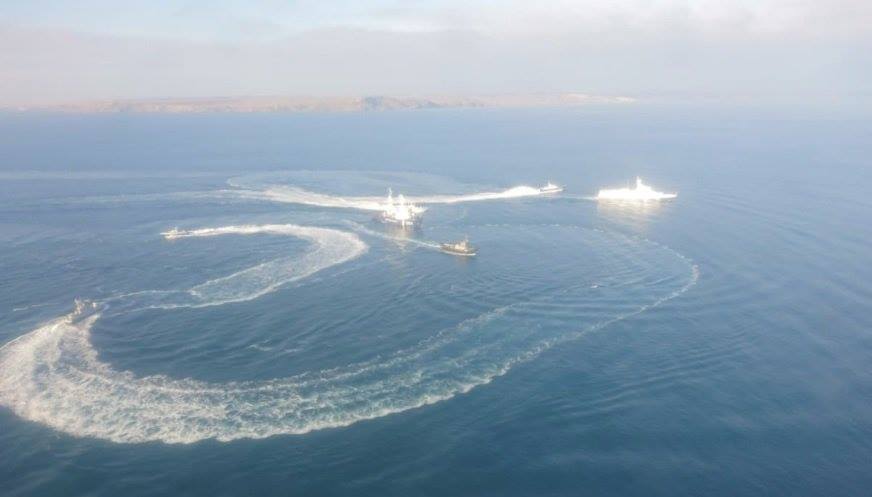 Source: RFERL
The Ukrainian Navy says Russian forces opened fire on a group of its ships in the Black Sea off the coast of the Crimean Peninsula late on November 25, striking two vessels and wounding two crew members before seizing the ships.
The Ukrainian Navy announced the incident on a day of heightened tension after Russia reportedly blocked three Ukrainian Navy ships from passing from the Black Sea into the Sea of Azov via the Kerch Strait.
The 19-kilometer-long Kerch Bridge, built by Russia after its 2014 seizure and annexation of Ukraine's Crimean Peninsula, links the Crimea region to Russian territory on the east side of the Kerch Strait.
Read more at: https://www.rferl.org/a/ukraine-russian-ship-rams-navy-tugboat-off-crimea-azov/29619665.html