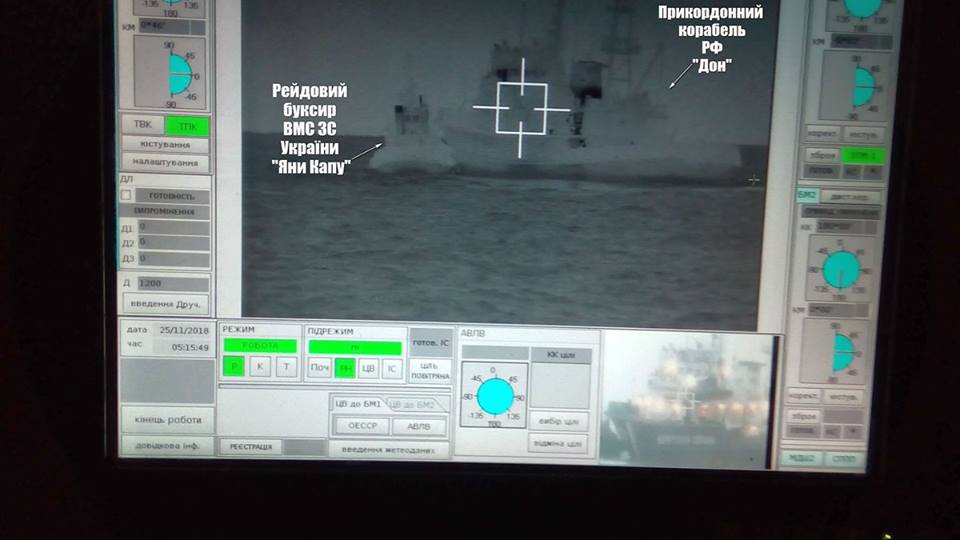 Source: Defense News
By Joe Gould
Lawmakers from both sides of the aisle are pressuring U.S. President Donald Trump to take a tougher line on Moscow after an incident at sea between Ukraine and Russia, which is ratcheting tensions between the two neighbors.
Several lawmakers expressed concerns after the Ukrainian navy said Russian ships fired on and seized three of its artillery ships Sunday, wounding six Ukrainian crew members. Russia also closed the Kerch Strait, a key waterway between the Azov Sea and Black Sea, placing the two countries the closest they've been to open conflict since Moscow annexed Crimea from Ukraine in 2014.
The incident suggests U.S. and European actions have failed to deter Russian aggression and raised the question whether Trump will attempt to rally allies.
Read more at: https://www.defensenews.com/congress/2018/11/26/us-lawmakers-urge-trump-to-arm-ukraine-break-silence-on-russian-blockade/#.W_xijwrNjto.twitter