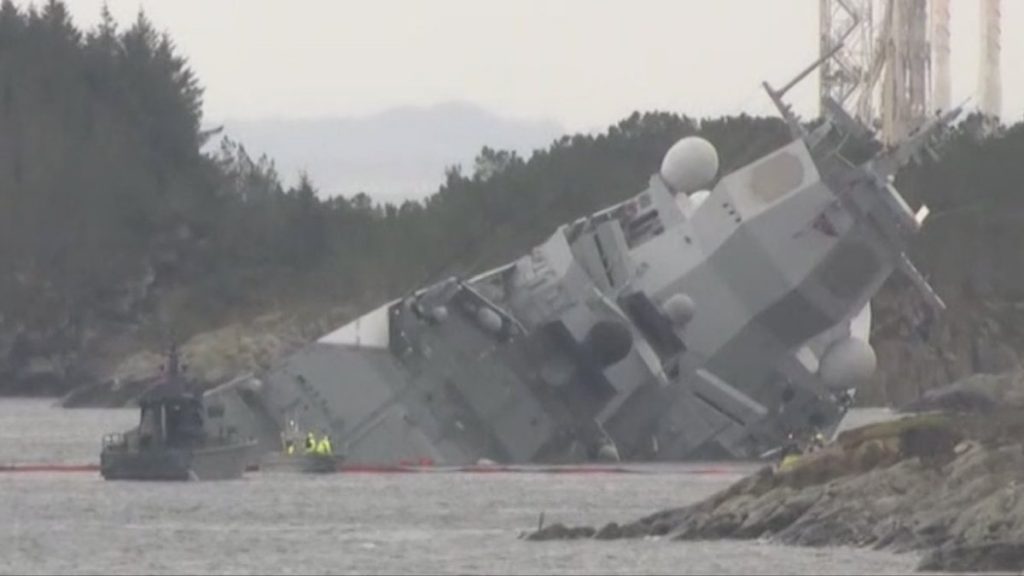 Source: Defense News
By: David B. Larter and Carl Prine
Norway's accident investigation board is raising questions about the watertight integrity of the Nansen-class frigates and is pointing its finger at shipbuilder Navantia in the wake of the collision and subsequent sinking of the frigate Helge Ingstad in early November.
In a preliminary report released Thursday, the board reached an initial conclusion that confusion on the Ingstad's bridge during watch turnover was the proximate cause of the accident, but the sinking of the ship was caused by progressive flooding that appeared to overmatch Ingstad's watertight integrity.
The Accident Investigation Board Norway, or AIBN, issued a public addendum to the report and a pair of warnings that the issues that sunk Ingstad could also apply to other Navantia ships, raising questions about a widespread quality issue at the Spanish shipbuilder.
"The AIBN has found safety critical issues relating to the vessel's watertight compartments," the report reads. "This must be assumed to also apply to the other four Nansen-class frigates.
Read more at: https://www.defensenews.com/naval/2018/11/29/early-report-blames-confused-watchstanders-possible-design-flaws-for-norways-sunken-frigate/