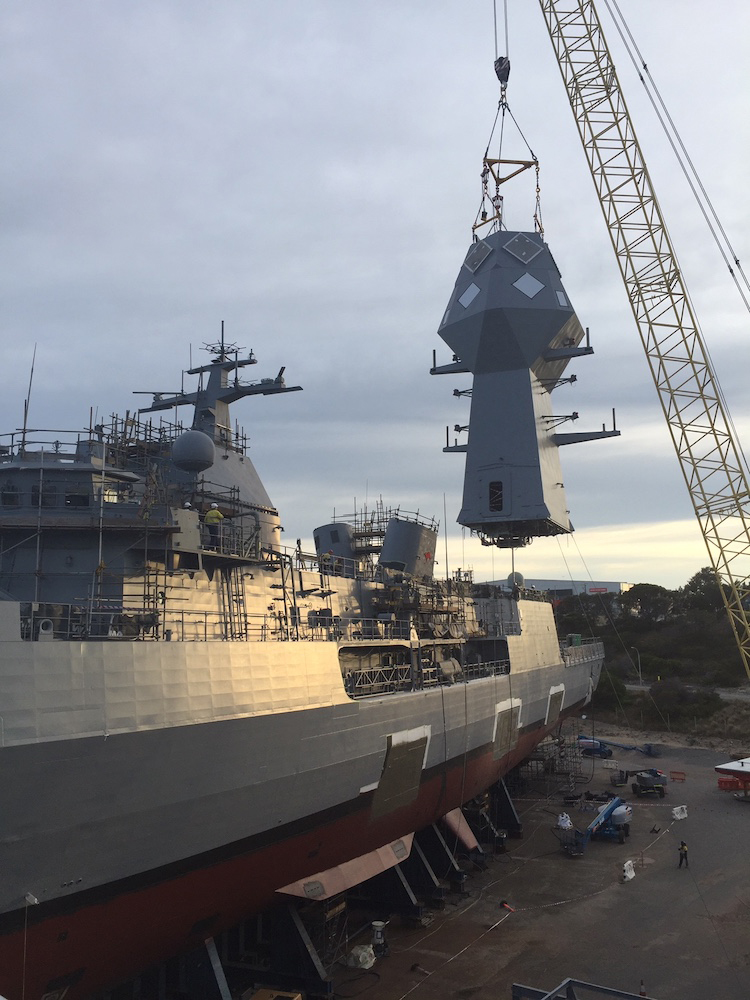 Source: Naval Today
The first Royal Australian Navy Anzac-class frigate to undergo the Anzac Mid Life Capability Assurance Program (AMCAP) upgrade was undocked at BAE Systems' Henderson shipyard in Western Australia.
HMAS Arunta entered water on November 30, after a 14-month refit period which started in December 2017 and required some 300,000 hours of work.
The upgrade has been undertaken collaboratively with participants of the Warship Asset Management Agreement (WAMA) which is an alliance between BAE Systems, SAAB Australia, Naval Ship Management (NSM) and the Commonwealth of Australia that provides in service support to the Anzac class frigates.
Read more at: https://navaltoday.com/2018/11/30/first-anzac-frigate-to-undergo-amcap-upgrade-undocks-in-henderson/