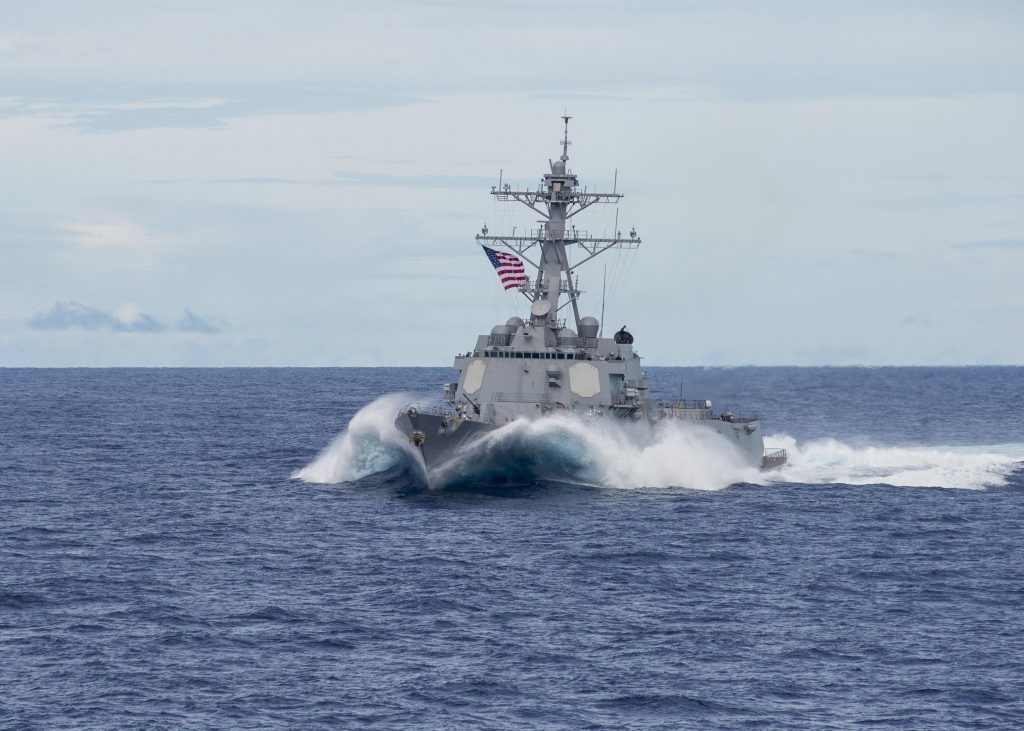 Source: World Tribune
Two U.S. Navy warships transited the Taiwan Strait on Nov. 28, on the eve of a meeting between President Donald Trump and Chinese supreme leader Xi Jinping at the G20 summit in Buenos Aires.
The Arleigh Burke-class guided-missile destroyer USS Stockdale, accompanied by the Henry J. Kaiser-class underway replenishment oiler USNS Pecos, transited the strait between mainland China and Taiwan, U.S. Pacific Fleet told Business Insider in an emailed statement.
"The ships' transit through the Taiwan Strait demonstrates the U.S. commitment to a free and open Indo-Pacific," Pacific Fleet spokesman Dave Werner said in the statement. "The U.S. Navy will continue to fly, sail and operate anywhere international law allows."
Trump and Xi will meet over dinner on Dec. 1 in Buenos Aires.
Read more at: https://www.worldtribune.com/u-s-sends-warships-through-taiwan-strait-ahead-of-xi-trump-talks-at-g20/?fbclid=IwAR0yDvPInaxfyl3pBI3B26ZgDcO2wcOsdp108Gfug2Yk04lGEODGw_9B8oo