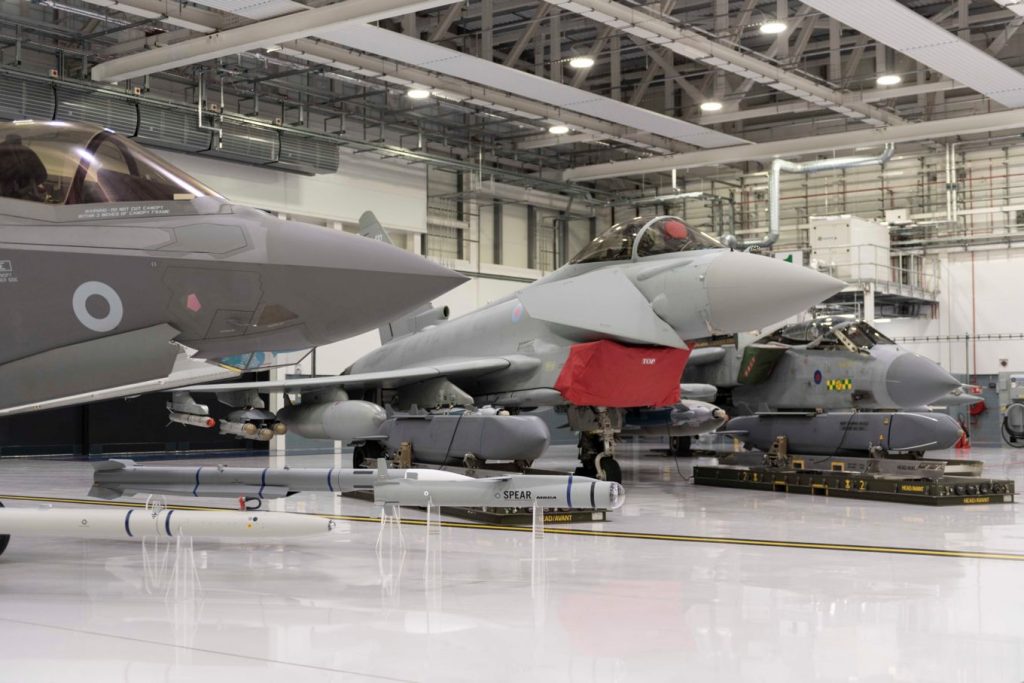 Source: RAF
Defence Secretary Gavin Williamson has revealed that Britain's combat air power has reached new heights whilst speaking in a brand-new hangar displaying one-hundred years of fighter jets.
Speaking at RAF Marham, the Defence Secretary announced the UK now has nine F-35 Lightning jets ready to be deployed on operations around the world. The F-35 Lightnings will form the backbone of the UK's combat air fleet alongside the Typhoon jets, which the Defence Secretary also announced have now been fitted with a state-of-the-art complex weapons suite to vastly increase its capability.
Under 'Project Centurion', worth £425m over the past three years, the Typhoon now has deep strike cruise missile Storm Shadow, air-to-air missile Meteor and the precision attack missile Brimstone at their disposal. It means the jets have boosted capabilities to intercept airborne missiles and strike ground based targets, seamlessly taking over from the Tornado's attack role as it nears retirement.
Read more at: https://www.raf.mod.uk/news/articles/defence-secretary-sets-sights-on-next-century-of-british-air-power-as-major-fighter-jet-milestones-reached/