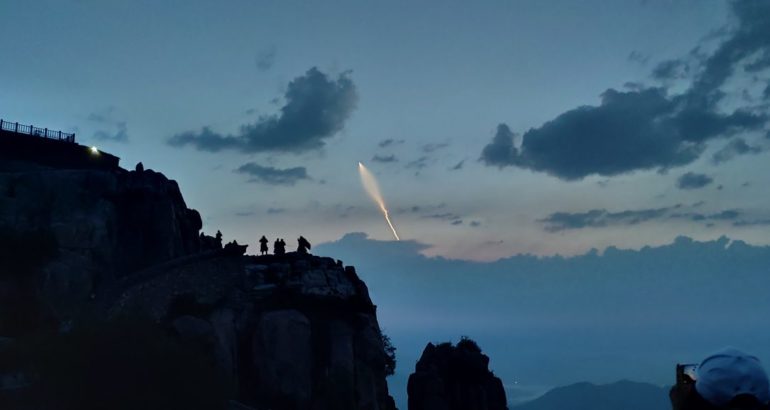 Several imageries and eyewitness accounts indicate that China likely conducted a missile launch on 2 June. Our colleagues from East Pendulum analyze the open source information and explain why the test could have involved the country's next-generation submarine-launched ballistic missile (SLBM), the JL-3.
This article was first published in French language by East Pendulum
There was a time when China's first nuclear-powered submarine, known as Type 09II, was forced to take off without its strategic JL-1 submarine launched ballistic missile (SLBM) because of considerable delay in its development. The successor of the latter, the JL-2, has achieved little better and experienced a series of unfortunate events as well: The failure of its validation flight in April 2009, which forced the manufacturer (CALT) to review parts of the design while extending the development by 3 years, while the Type 09IV nuclear-powered ballistic missile submarine (SSBN) was already in operation since 2008. Will the JL-3, the third generation of the Chinese SLBM, perpetuate this annoying "tradition" ?
Read more at: https://www.navalnews.com/naval-news/2019/06/did-china-conduct-the-first-test-flight-of-its-new-jl-3-slbm/