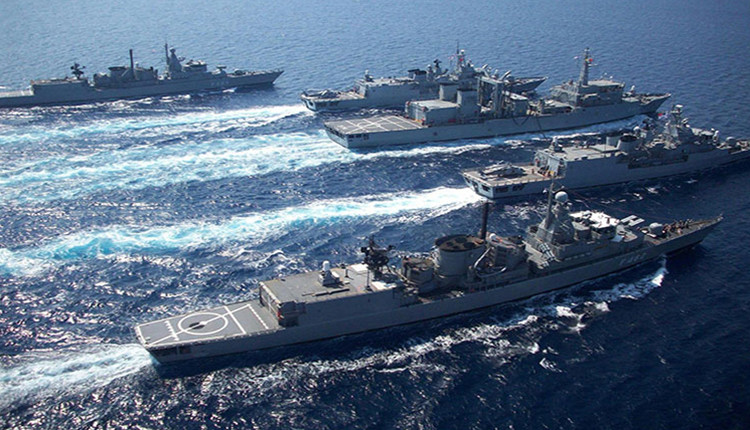 Source: Ahval News
By Salim Kahraman
Turkey's independent foreign policy in the eastern Mediterranean requires some serious muscle, and the Turkish Navy and defence industry have stepped up to make some advances in recent years.
Having been held back by the pressures of the 2008 global economic crisis, the Greek Navy is now racing to catch up with its Aegean neighbour, as the pair's diverging aims in the seas around Greece, Cyprus and Turkey have sparked a growing rivalry.
Turkey's Barbaros research vessel and the Fatih and Yavuz drilling vessels continue to search for hydrocarbon resources around the island of Cyprus, despite objections by Greece and Cyprus, and EU sanctions.
The three vessels, accompanied by Turkish naval ships, are currently looking for gas off divided island.
Read more at: https://ahvalnews.com/greece-turkey/greek-navy-plays-catch-turkey-naval-development