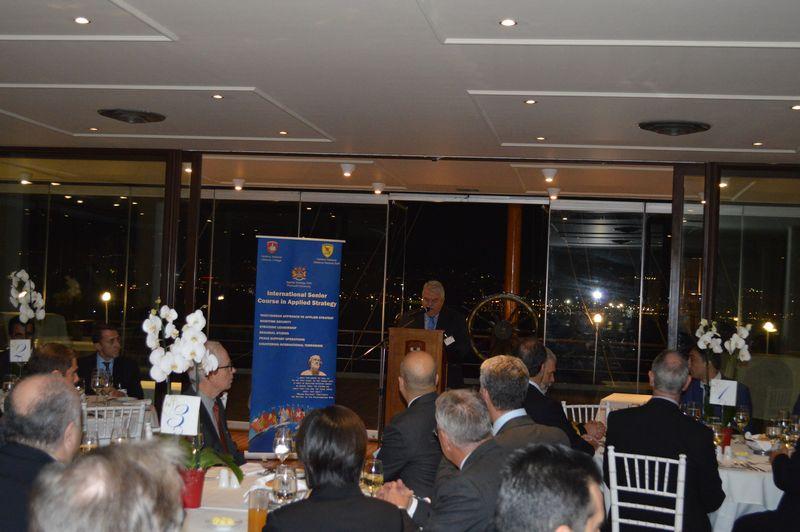 The University and its international academic partner the Hellenic National Defence College (HNDC) has showcased its collaborative Masters Degree in Applied Strategy & International Security to Senior Diplomats and Defence Attaches  at a working dinner in Greece.
Senior representatives from a host of countries across Europe, China and the Middle East, as well as the Commandant of the NATO Maritime Interdiction Training Center, attended the event at the Yacht Club of Greece, in Piraeus.
Professor Dan Gilling, Head of the School of Law, Government and Criminology; Dr Fotios Moustakis, Director of the Dartmouth Centre for Seapower and Strategy, and Vice General Lambrakis Dimitriou, Commandant of HNDC, all spoke at the dinner to highlight the nature of the MA in Applied Strategy and International Security, which has been developed from nearly a decade of collaboration between the two institutions.