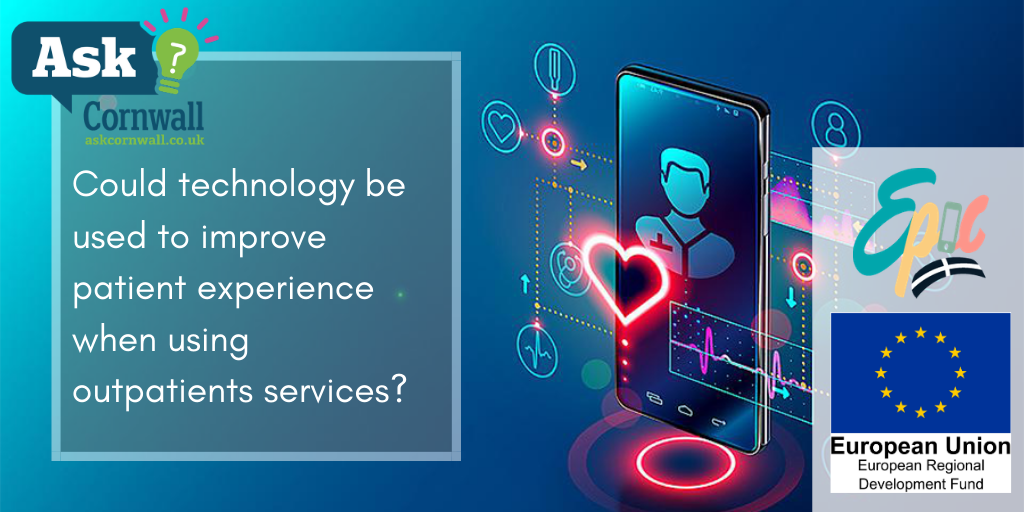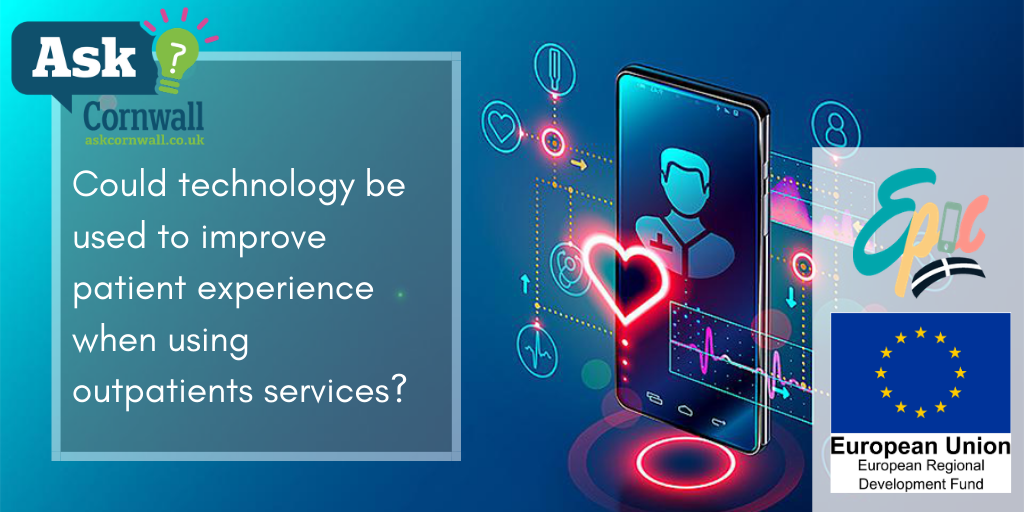 There are variety of outpatients' services in our region, with a high volume of people being treated and having follow-up appointments; discussing potential treatments, receiving test results or appointments to confirm discharge.
With a variety of technological solutions available, such as secure video calls, or emails sent through an encrypted website, could we employ these solutions to reduce the number of unnecessary face to face appointments for patients?
Using Ask Cornwall, an online community designed to help you make useful connections and share ideas for better health and care, we would like to discuss whether the use of technology could help patient experience within outpatient services.
There could also be gaps where technology doesn't already exists, or problems that aren't quite solved by the use of devices, and are keen for you to share your experiences and thoughts so that we can work on a solution together.
On Ask Cornwall, we are asking when thinking about the people you support or the challenges you yourself face, how do you imagine that technology help?
Are there particular things that you'd most like to be supported with, such as learning how to use video calls?
Do you feel that having your appointment by video consultation would benefit you? For example, would it help with travel concerns, getting time off work, the worry of attending? Are there any other reasons that you may prefer to have some of your appointments 'virtually'?
Would you prefer to conduct pre-assessment tasks before surgery or check-up appointments, from the comfort of your own home, instead of visiting the hospital twice?
Lastly, outpatients' services incur a high rate of 'did not attend' appointments, do you think reminders by text message or email could help people to remember to attend their appointments?
It is easy to get involved and share your views, simply create an account on Ask Cornwall, and contribute to the topics that you care most about.
There will be an online workshop event, hosted via Zoom, on 27th August, to discuss the ideas and considerations that have stemmed from the Ask Cornwall discussions and to move towards the creation of a working group to champion technology within outpatient services.
To express your interest for this event, please register at https://www.eventbrite.co.uk/e/can-technology-improve-patient-experience-in-outpatients-services-tickets-105267184984?aff=Blog