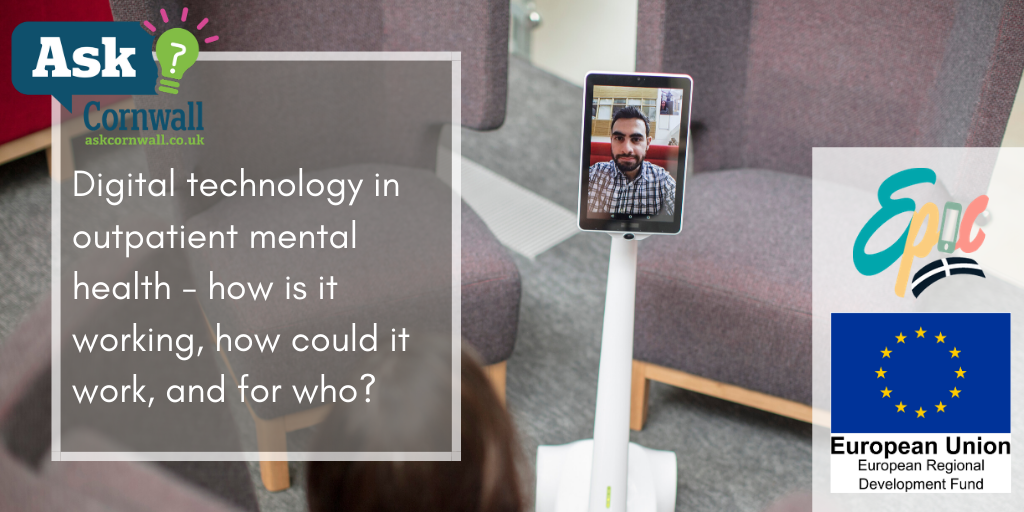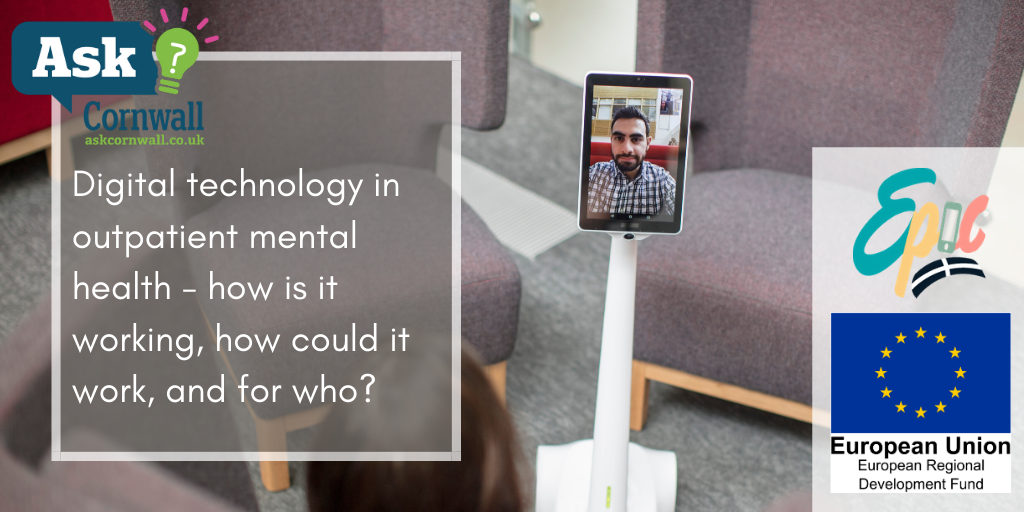 Due to Covid-19, many industries including the health sector are turning to digital to continue to function in these unprecedented times.
Video consultations are increasingly being used to deliver mental health care and support, while face-to-face delivery is no longer an option due to social distancing.
We would like to understand if these alternative methods of delivery are working, how they could work, and for who.
Using Ask Cornwall, an online community designed to help people make useful connections and share ideas for better health and care, we would like to discuss whether the use of technology could help the delivery of mental health care.
We will be exploring questions such as:
Could the video consultation process be improved in any way?
Are there additional features that could be required for video consultations to be effective and meaningful in mental health?
Do patients and practitioners feel that they will benefit from their use after social distancing has been relaxed?
There could be gaps where technology doesn't already exist, or problems that aren't quite solved by existing devices and services.
We are keen for you to share your experiences and thoughts so that we can work together on a solution.
On Ask Cornwall, we are asking when thinking about the people you support or the challenges you yourself face, how do you imagine technology helping?
It is easy to get involved and share your views, simply create an account on Ask Cornwall, and then visit EPICs discussions.
There will be an online workshop event, hosted via Zoom, on 24th September 2020, to discuss the ideas and considerations that have stemmed from the Ask Cornwall discussions and to move towards the creation of a working group to champion technology within mental health.
To express your interest for this event, please register at https://www.eventbrite.co.uk/e/using-digital-technology-in-outpatient-mental-health-tickets-105236416956?aff=Blog