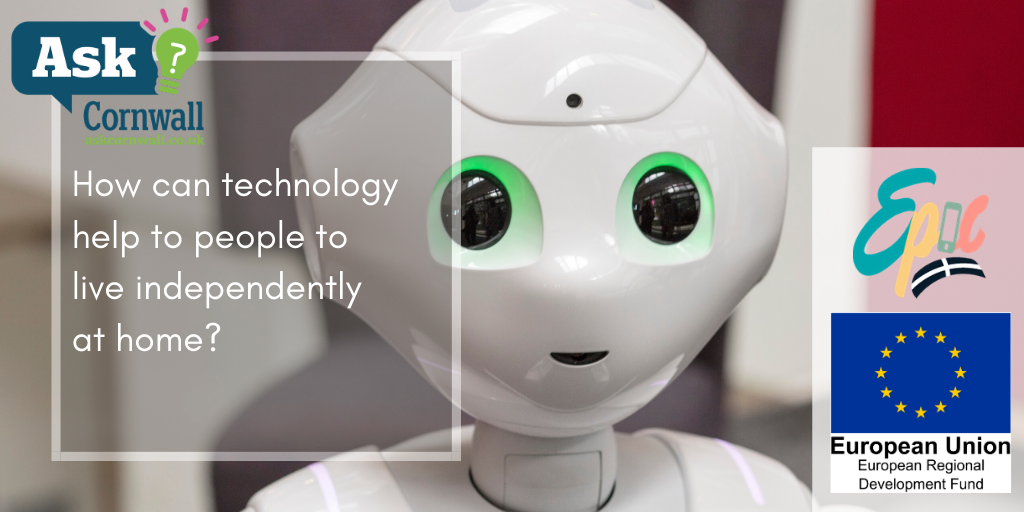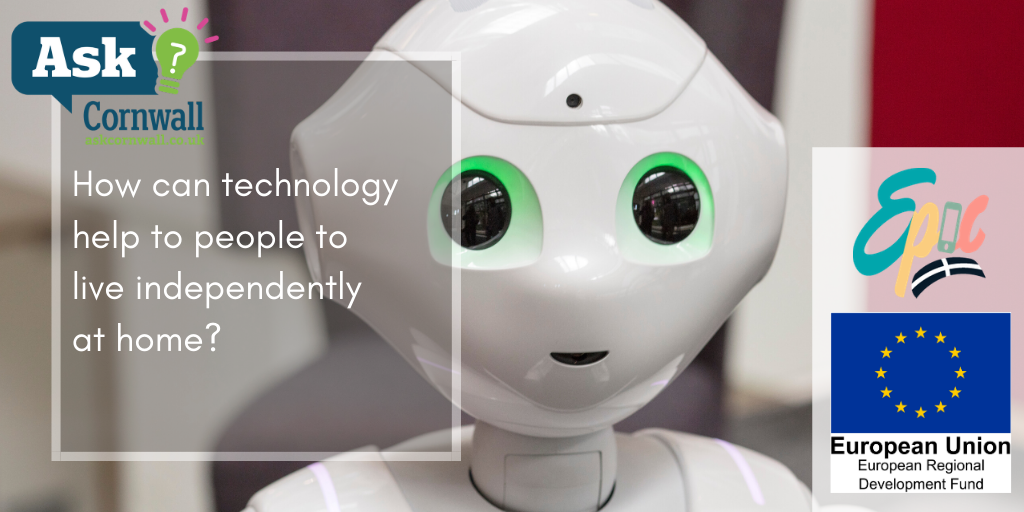 Keeping people happy and healthy in their own homes is a big priority for health and social care. We know that people experience better health and wellbeing outcomes when they can stay in their own homes, whilst maintaining their independence.
As we grow older, or we have more complex needs, this can become more difficult.
People may need extra support to help them to continue to live independently. Individuals' needs may relate to older age and conditions such as dementia, and could involve sensory and mobility difficulties such sight loss, or reduced dexterity.
Using Ask Cornwall, an online community designed to help you make useful connections and share ideas for better health and care, we would like to discuss whether the use of technology could help people to live more independently in their own homes, perhaps by helping with everyday tasks that may prove tricky.
There are several commercially available products on the market which have the potential to help, which we are keen to discuss, including smart speakers; which have been found to be particularly useful for those experiencing visual impairment, smart home products; such as intelligent door bells and heating systems.
There are various devices for medication management, such as Pillo, and various forms of telepresence such as Genie, Kubi or more simple video call technology such as Facebook portal may help to monitor the activities of a particular individual to monitor responsiveness and safe guarding.
There could also be gaps where technology doesn't already exists, or problems that aren't quite solved by the use of devices, and are keen for you to share your experiences and thoughts so that we can work on a solution together.
On Ask Cornwall, we are asking when thinking about the people you support or the challenges you yourself face, how do you imagine that technology help?
Are there particular things that you'd most like to be supported with, such as preventing falls, keeping in contact with loved ones or remembering to take medications?
It is easy to get involved and share your views, simply create an account on Ask Cornwall, and you are all set to join in!
There will be an online workshop event, hosted via Zoom, on the 10th of September, to discuss the ideas and considerations that have stemmed from the Ask Cornwall discussions and to move towards the creation of a working group to champion technology within domiciliary care environments.
To express your interest for this event, please register at https://www.eventbrite.co.uk/e/how-can-technology-be-used-to-support-independent-living-tickets-105252916306?aff=Blog