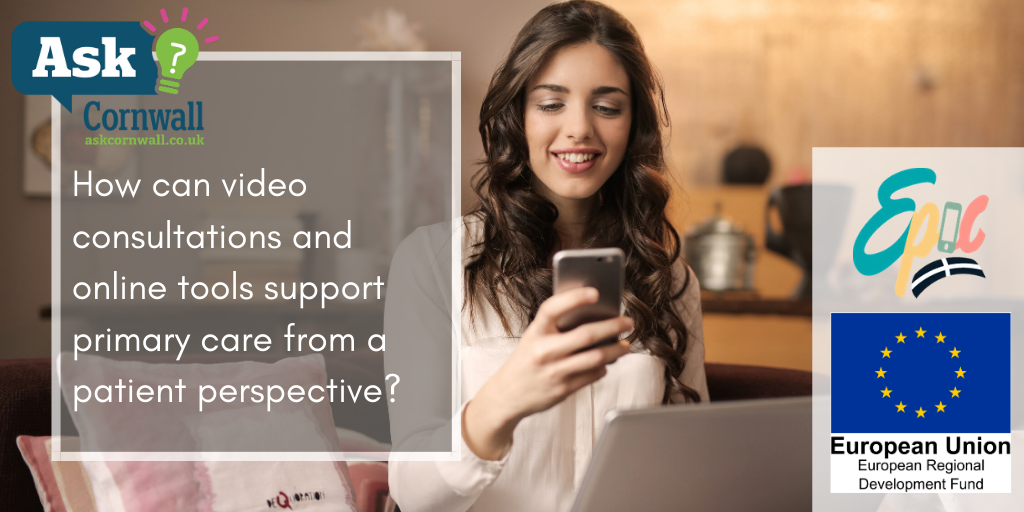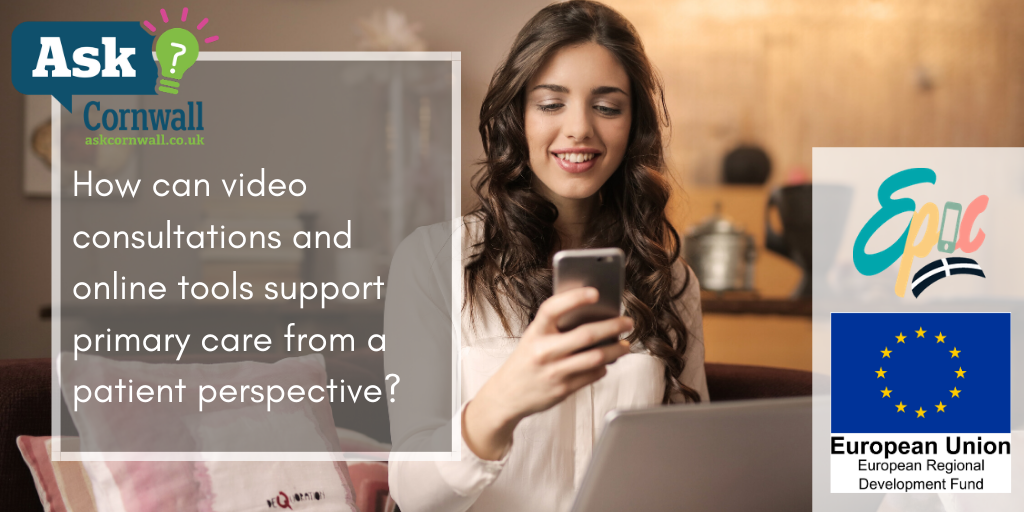 Video consultations and online tools, such as eConsult have been available for a number of years but were often underused, until COVID-19 made adoption of GP online services more common place.
Online services have been shown to help improve access to primary care, manage long-term conditions, and maintain continuity of care.
Using online services could help reduce the pressures faced by staff members, reduce the time spent booking an appointment, and even speed up the waiting time to see a doctor.
Other features online can offer convenient tools that reduce the need to go into the surgery, such as requesting prescriptions online and medication reviews without visiting the pharmacy or nurse.
Following the increasing use of such technology, we're interested in exploring how we can make video consultations and online tools more useful for you.
Using Ask Cornwall, an online community designed to help people like you make useful connections and share ideas for better health and care, we would like to discuss 'How can video consultations and online tools support primary care from a patient perspective?'
There could also be gaps where technology doesn't currently exist, or problems that aren't quite solved by existing devices or services. We are keen to hear, and listen to your experiences and thoughts so that we can work together on a solution.
On Ask Cornwall, we would like to know:
If you have used video consultations or any of the online services to contact your GP or practice nurse?
Are such technologies helpful, or could they be improved in any way?
Is there anything you'd like to be supported with to use this technology, such as general computer skills or training on the software your doctor uses?
It is easy to get involved and share your views, simply create an account on Ask Cornwall, and then visit EPICs discussions.
There will be an online workshop event, hosted via Zoom, on 9th July 2020 to discuss the ideas and considerations posted on Ask Cornwall discussions and to move towards the creation of a working group to champion technology within primary care.
To express your interest for this event, please register at https://www.eventbrite.co.uk/e/how-can-video-consultations-and-online-tools-support-primary-care-tickets-105236515250?aff=Blog