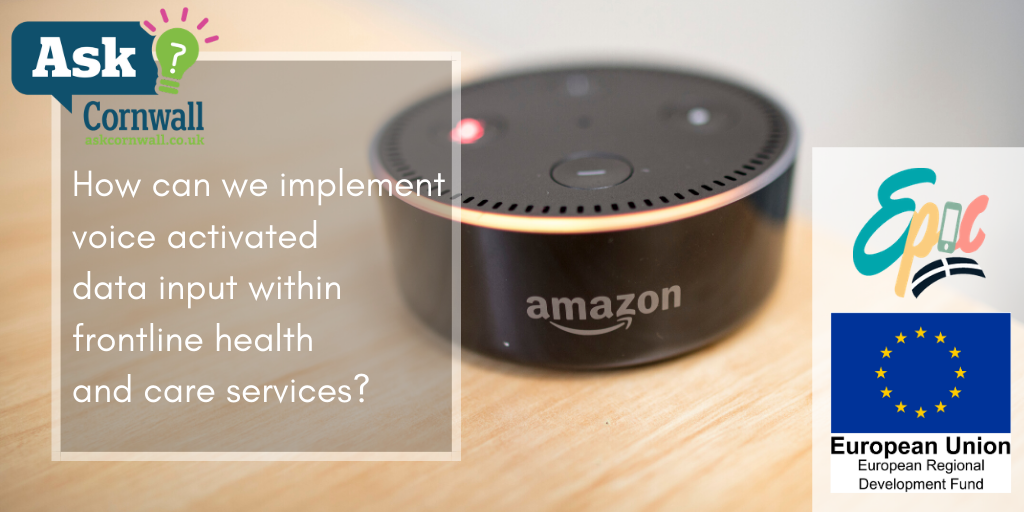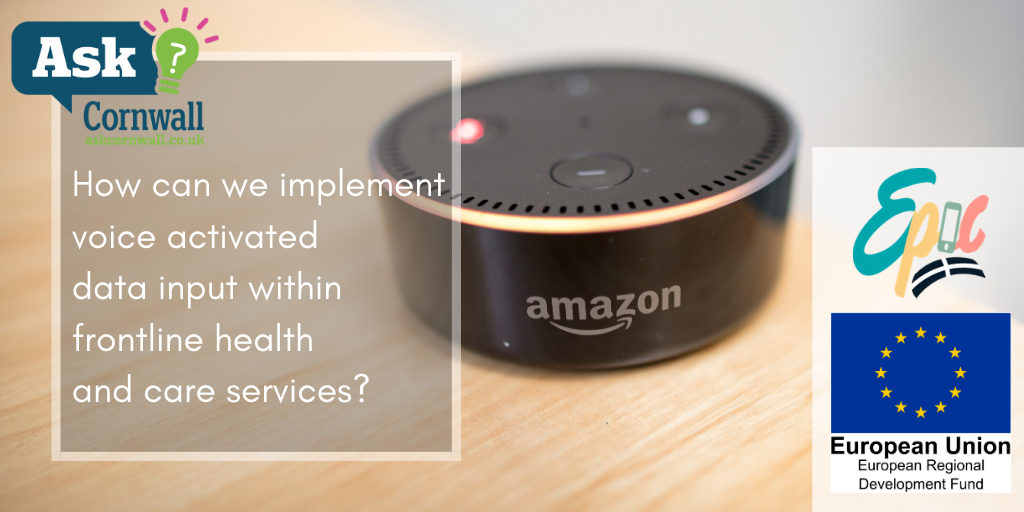 Nurses, clinicians and care workers have extensive and overwhelming commitments regarding entering data and filling out paperwork, with a recent study highlighting that nurses spend a third of their time on data entry and administrative tasks.
Voice input has come a long way since Dictation and follow up letters, and new advancements in artificial intelligence mean that voice interfaces may present an opportunity to reduce time spent on administration, capture standardised information and allow greater direct patient interaction.
These solutions could feed directly into existing systems to ensure efficiency and accuracy of patient records, and be used in a range of environments to improve patient care, for example in maternity suites.
Another benefit of hands free data entry could be from an infection control viewpoint; limiting interactions with shared devices, like keyboards or screens, and potentially limiting the spread of infections.
Using Ask Cornwall, an online community designed to help you make useful connections and share ideas for better health and care, we would like to discuss whether the use of voice interface technology could help reduce the burden of paperwork in health and care environments, and whether it could provide a benefit for infection control.
There could also be gaps where technology doesn't already exists, or problems that aren't quite solved by the use of devices, and are keen for you to share your experiences and thoughts so that we can work on a solution together.
On Ask Cornwall, we are asking when thinking about the people you support or the challenges you yourself face, how do you imagine that technology help?
Are there particular things that you'd most like to be supported with, such as recording information from standard examinations, or notes from interactions to enable you to add to records when more suitable?
The EPIC team are keen to hear your experiences and thoughts, for example:
During a medical appointment or situation, would you be comfortable with your health or care professional recording your notes using their voice?
If you are a clinician, nurse or care provider, how do you think voice data entry could impact your role? Do you have any concerns, or issues that would need to be addressed before you could use a similar system?
It is easy to get involved and share your views, simply create an account on Ask Cornwall and then visit EPICs discussions.
There will be an online workshop event, hosted via Zoom, on 25th June 2020, to discuss the ideas and considerations that have stemmed from the Ask Cornwall discussions and to move towards the creation of a working group to champion voice technology within health and care environments.
To express your interest for this event, please register at https://www.eventbrite.co.uk/e/how-can-we-implement-voice-activated-data-input-within-health-and-care-tickets-105236098002?aff=Blog