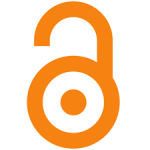 This post is part of a series of blogs in celebration of Open Access Week 2021. Keep an eye out for more posts throughout the week or follow our Twitter account, @OpenResPlym, to keep up to date with OA Week events.
Nurture Science Publishing Group (NSPG) is a not-for-profit publishing group which advocates for affordable open science and a nurturing peer review system. The group currently runs one fully open access journal, the Open Journal of Experimental Psychology and Neuroscience, which was launched in June 2019.
We spoke to one of the group's three founders, Dr Tomasina Oh (Associate Professor and Dementia Care Programme Lead, University of Plymouth), about NSPG's mission.
What inspired the founding of NSPG?
"Andy [Prof Andy Wills], Steve [Dr Steven Graham] and I have known each other since our PhD days and kept in touch over the years despite living in different continents for much of it.  Coincidentally we all ended up in Plymouth several years ago.  As our website describes, the idea came about at one of our coffee chats.
We, like many of our fellow academics, were increasingly weary of the high cost of publishing that many journals impose, the long waits often experienced to hear whether or not a submitted paper had been accepted, and how for some the peer review process can be a somewhat deflating experience – particularly for early career or emerging researchers.  Unreasonably high article processing charges (APCs) are not only unnecessary, they are not inclusive.  Having lived and worked in Asia previously, Steve and I were very aware of how high article processing fees ruled out publishing in prestigious journals for researchers disadvantaged by foreign exchange rates.
Open access is extremely important too, as it allows researchers in less wealthy universities to access the latest research. It also contributes towards a better-informed society because the general public has access to peer reviewed and evidenced arguments rather than content that could be inaccurate."
What's 'nurturing' about this publishing group?
"Nurturing emerging researchers is something I (we) feel strongly about – I love being an academic but academia can be brutal too and we need to support each other as much as we can! Peer review is absolutely essential in the journal process, but we think it can be kinder without losing the rigour it is meant to encourage.  The time that the review process takes can be demoralising but also has practical consequences (e.g. performance reviews that rely on an indication of your publications in that year).  I'm sure many academics will relate to the frustration of having waited to hear about a review, only to be told after a long wait that the paper is rejected.
We try to counter this by having a two-stage peer review process, designed to quickly return a decision about whether the submitted piece is publishable (i.e. meets our Good Science criteria).  As part of this first stage, authors are invited to submit just their Method and Results sections, together with up to 500 words contextualising their work (authors who want to submit a complete paper that they've already written can choose to do this too).  An action editor rapidly assesses the submission and we get back to the author(s) within two weeks to let them know if what they have is publishable or rejected based on clear reasons.  In the former case, our intention is to work with the authors and reviewers to ensure a publishable article by the end.
Another way we show our commitment to nurturing researchers is by raising funds so that we can waive our low APC for researchers who do not yet have research funding (we are not-for-profit and our APC covers only necessary running costs)."
What have been the greatest achievements of the group to date?
"Gaining financial support from the former Institute of Cognition Science (Plymouth) to help us set up bursaries for qualifying researchers who publish in our first journal's area.  We'd like to think we have more achievements to come!"
What sort of challenges have you encountered during this process, and do you have any advice for those who may want to adopt a similar system?
"One of the biggest challenges for us has been growing our reputation as a high quality journal committed to publishing rigorous research, and convincing potential authors who might be understandably wary of a new and untested journal.  There is a bigger systemic problem too related to this – academics we've spoken to are 100% behind our philosophy but there is still reluctance to publish in newer journals because of the perception that it will not 'count' as much.  Even though journal impact factor no longer has the standing it once did, many academics (and some institutions) do find this ingrained belief hard to ignore.  Another challenge is running NSPG on a voluntary basis around the commitments of our day jobs.  Between us we try to cover marketing, administration, raising funds (we are not-for-profit and rely on a donations) …"
What's next for NSPG?
"We'd really like to see more submissions so that we can grow confidence in our first journal and our peer review model.  We welcome support in all its forms from like-minded colleagues – submissions, reviewers, help or ideas publicising, donations!  We hope to expand into other areas of research – possible if academics interested in starting a journal using our model come forward to work with us."
Find out more: Nurture Science Publishing Group