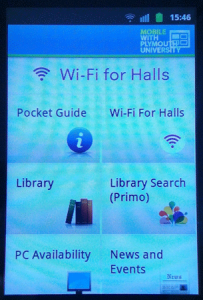 Mobile with Plymouth provides a wealth of information for both staff and students.  It is available through the Google Play (for Android) and the App Store (for iOS) called 'Mobile with Plymouth Uni'.
This app provides easy access to a variety of useful information covering details of services, news and events, staff contacts and desktop computing availability.
There are a growing number of third party applications that may skim content from Plymouth University pages that are accessible to all, that have not be approved and endorsed by Technology and Information Services (TIS).  It is possible that these sites may not be able to provide the levels of security around your personal data that the university requires.  These applications may attempt to utilise other services available on your phone or tablet which may divulge sensitive information to the third party themselves.
Please remember, if your university computing account becomes compromised, with our single sign on service, your study materials and personal emails are exposed and you may temporarily lose access to your account.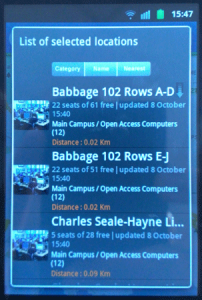 Plymouth advocates solely the use of Mobile with Plymouth Uni, if this were to change in the future, central communications will be provided informing all users of the service change.
If you have any concerns surrounding Plymouth's supported software, please contact the Service Desk or Open Access for advice.