In June 2013, following our 3D project for Dental Education Facilities, we were tasked with creating an innovative demo project using a 3D model of the inside of a mouth to be viewed in the Immersive vision theatre. Our demo was presented to various members of the dental team.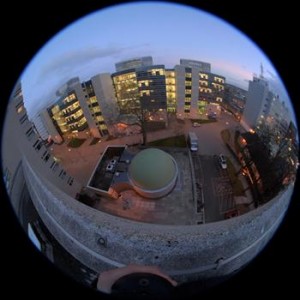 The Community Engagement Team at the Peninsula Dental School requested a demo for Wrigley's and GlaxoSmithKline as they saw potential for a community based project to help children with oral hygiene. Shortly after, the Dental Community engagement team and TELMeD  were jointly awarded with a funding grant £120k to develop the project.
We started development of the project last September with the aim to engage 6-9 year olds in the importance of cleaning their teeth in a 3D interactive immersive experience.
The 3D project has taken the form of a 10-15 minute story of a giant called Geoffrey who finds that after a lifetime of scoffing sweets he finds himself in a great deal of pain with a tooth ache! Geoffrey's friend, mentor and narrator of the story "Mouse" encourages him to go to the dentist to get it sorted out.
Daisy the tooth fairy fixes Geoffrey's tooth and also gives him some helpful and friendly advice and some key messages on how to keep his teeth in good health.
"try and eat 5 portions of fruit and veg a day

 "brush for 2 mins twice a day, always before bedtime"

 "visit a dentist regularly"

 "try not to eat too many sweets and other sugary things; limit them to 4 times a day with your meals"
After our second test on the 14th of May everyone is happy with the direction it's taking and we can start to see the character's develop. Next step is a full story test.