QR codes are used in many ways, you see them on billboards, in shop windows, bus stops and even on salt packets! All of the above are usually for commercial purposes and simply link to a website. The most exciting a QR code gets is to enter a competition, which again is effectively a web link.
So how about using QR codes for education?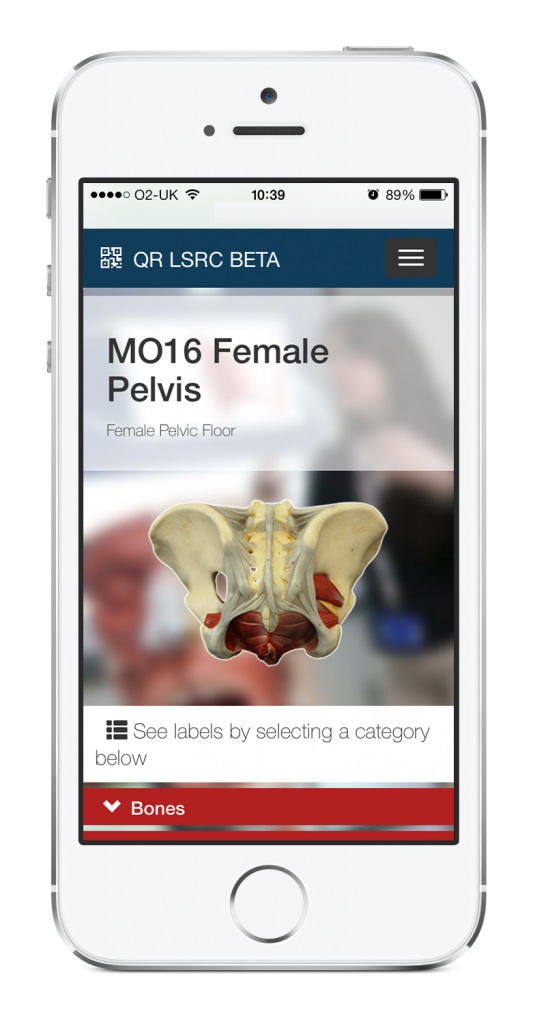 Working with QR codes is extremely easy and when used for something like bringing content together in one place, can be a powerful tool to make learning easier and more convenient.
After a few meetings with colleagues and LSRC managers it was decided that a web app designed for mobiles first that utilizes QR codes and the LSRC models to bring content together could prove extremely useful!
How it works
Each model in the LSRC will have a unique QR code stuck to the base. Then when scanned that QR code directs the user to a web page that hosts specific content about that model, including most importantly, labels in relation to that model. See below…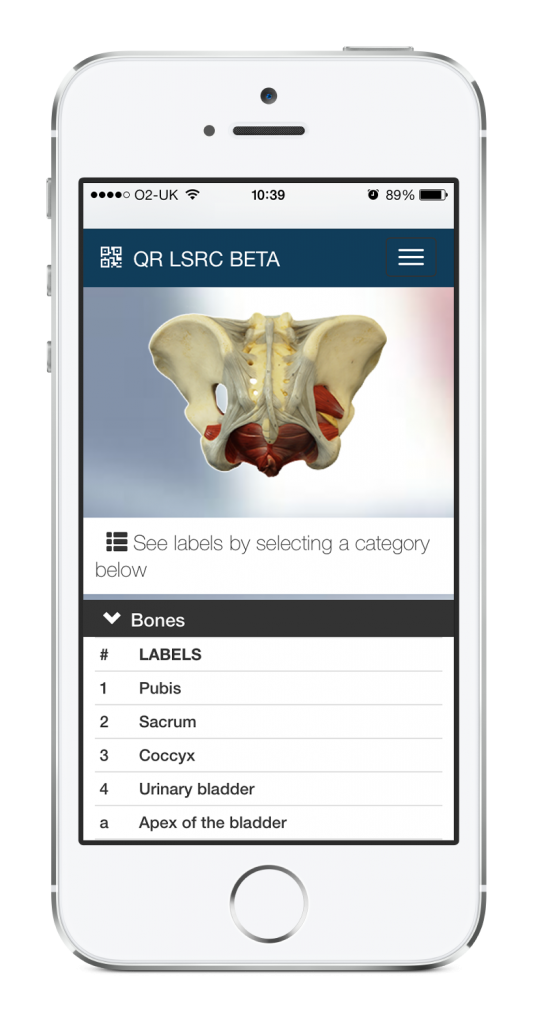 We also thought it would be useful to link each model to appropriate internal resources on our LMS. Such as:
Resources – RLO's that further enhance the learning experience.

Images – Linked keywords from the model to keywords and images on our Image Archive that staff and students can download and use for projects and 

presentations

.

Plenaries & Podcasts – Keywords from the model are used to search from a database of plenaries.
Aclands – Keywords from the model are used to search from a database of Aclands videos.
Lastly for convenience we added a button which enters a search term for free to use images on Google Images that relate to the keywords of the model.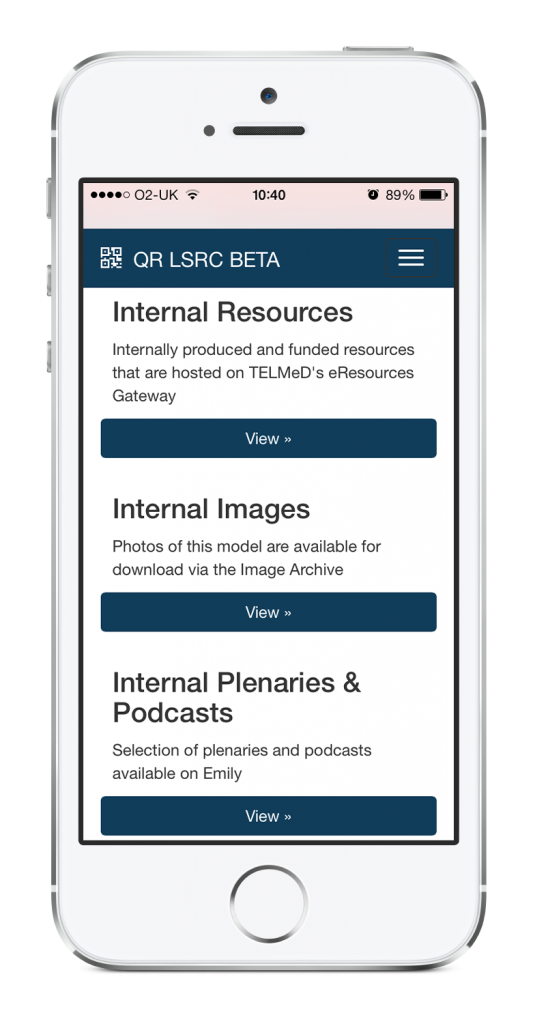 An extra feature we felt important after another meeting is for the students to be able to compile the content via an email. The was recommended to us as during the sort of sessions the students are likely to be using these QR codes are quite fast paced so we added the ability to be able to email the content of the model for future reference.
Lastly since this project is still in early stages a feedback link was included to help us gather constructive feedback so to improve and enhance to resource in future updates. We already have some exciting ideas to make this project more innovative using augmented reality but that requires some more research and potentially a lot more time therefore this could be looked at once this version has settled.