As the illustrator for the iCARE project, I have had the task of recreating a rural village from Tonkolilli in Sierra Leone in a recognisable, and yet comic-book fashion – quite a challenge!
Our contacts in Masanga Hopsital were able to give me a little information regarding descriptions of the local villages but didn't have any photographs they could send me, so I had to use Google Image searches and images from traveller's blogs for a visual reference, comparing each image with the descriptions our colleagues provided, and compiled a mood board of images I liked.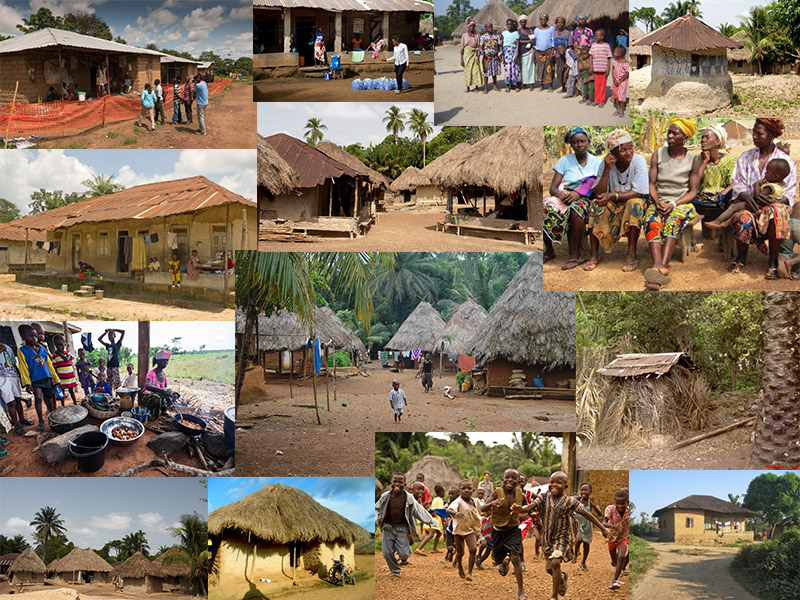 From this, I put together a colour palette to use in all of my illustrations: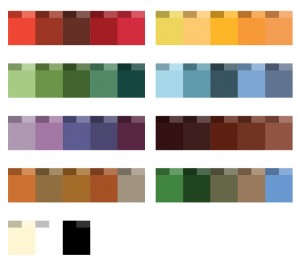 From my moodboard, I then identified a collection of assets I would need to draw; trees, houses, washing lines and a few chickens. For the village I drew my images out on paper first (although to save time later in the project I skipped this step and went straight to drawing in Adobe Illustrator).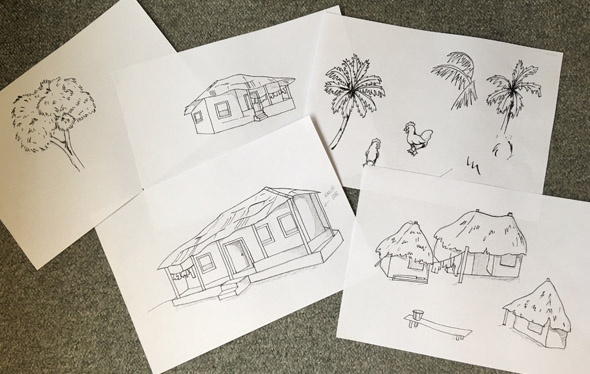 I scanned these images into Photoshop, were I played about with the composition of them until I had a village layout that I was happy resembled the feeling of my mood board.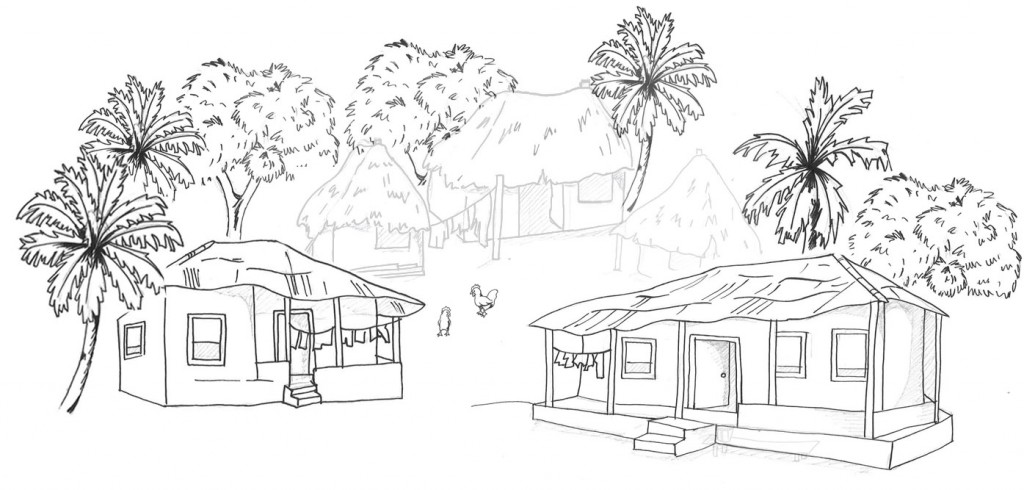 Then I moved my scans into Adobe Illustrator, where I traced each one individually (so I could reuse any assets in later scenes as required). The process I followed to produce these illustrations was slightly different to my usual Illustrator workflow, mainly in an effort to speed up the image production for such a tight deadline, but also because I usually work in a more typical "clean" vector style, and this project called for a comic-book style.
The steps were as follows:
Then the final step to creating my Tonkolilli village was to position my new vector sketches in a similar composition to that which I had planned out in Photoshop, and it was complete!