Every autumn, Apple brings us a new version of its mobile operating system, iOS. This year is no different and on 4th June 2018 at its WWDC (Worldwide Developers Conference), Apple announced iOS 12 for iPhone and iPad.
In light of this, we (TELMeD) have installed the developer beta on one of our iPads to test out the new features of iOS 12 and most importantly ensure our apps are compatible with the new iOS version when it goes live publicly. It's not unknown for an incremental iOS update to bring a new feature that can cause apps to not work properly. This testing also allows us to review our managed devices and provide advice to users if there is an issue and to hold off updating until further notice.
Which devices can run iOS 12?
iPhone
iPhone X
iPhone 8
iPhone 8 Plus
iPhone 7
iPhone 7 Plus
iPhone 6s
iPhone 6s Plus
iPhone 6
iPhone 6 Plus
iPhone SE
iPhone 5s
iPad
12.9-inch iPad Pro 2nd generation
12.9-inch iPad Pro 1st generation
10.5-inch iPad Pro
9.7-inch iPad Pro
iPad 6th generation
iPad 5th generation
iPad Air 2
iPad Air
iPad mini 4
iPad mini 3
iPad mini 2
So, What's New?
Grouped notifications

A long-awaited feature called "Grouped Notifications" is on its way. As the name implies, you will now see multiple notifications from the app on the lock screen in a stack, just tap on the stack to see all notifications. This alleviates the need to scroll down to find a specific notification from an app or to have a ton of notifications clogging up your lock screen.
Siri to help with notifications
If you are the sort of person to ignore or dismiss notifications when you're busy and prefer to look at all them later, Siri will notice this and suggest you change how the messages are displayed. For example, if you never act on notifications from "PebblePocket" on the lock screen, instead preferring to open the app later and look at everything at once. Siri will notice this and suggest you update your settings for "PeddlePocket" to send notifications notification centre instead.
Do Not Disturb
Furthering their bid to rid you of the notifications burden, Apple is extending its "Do Not Disturb" in iOS 12. Now, the feature that turns off all notifications, can be quickly set for an amount of time. For example, you can silence all notifications for one hour or if you are going to a meeting, you can silence notification until the evening or you leave your current location.
Another way you can use "Do Not Disturb" is for the duration of a calendar event. Useful, if you are in a meeting and don't want notifications to get in the way.
AR improvements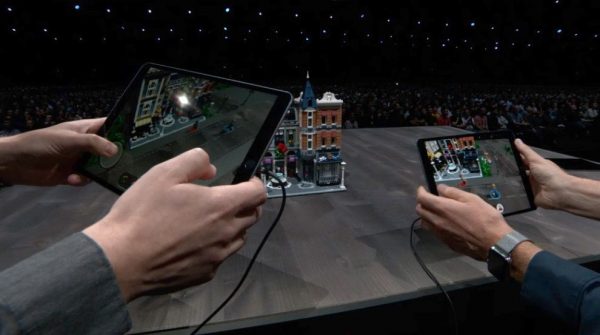 Image from: www.macobserver.com
AR (Augmented Reality) is getting a big push for the release of ARKit 2. This will allow AR app developers to have 2 users/players on separate devices. Along with that, it will allow for the scanning of real-world objects and let you dig down into the object. More coming on this soon.
Screen Time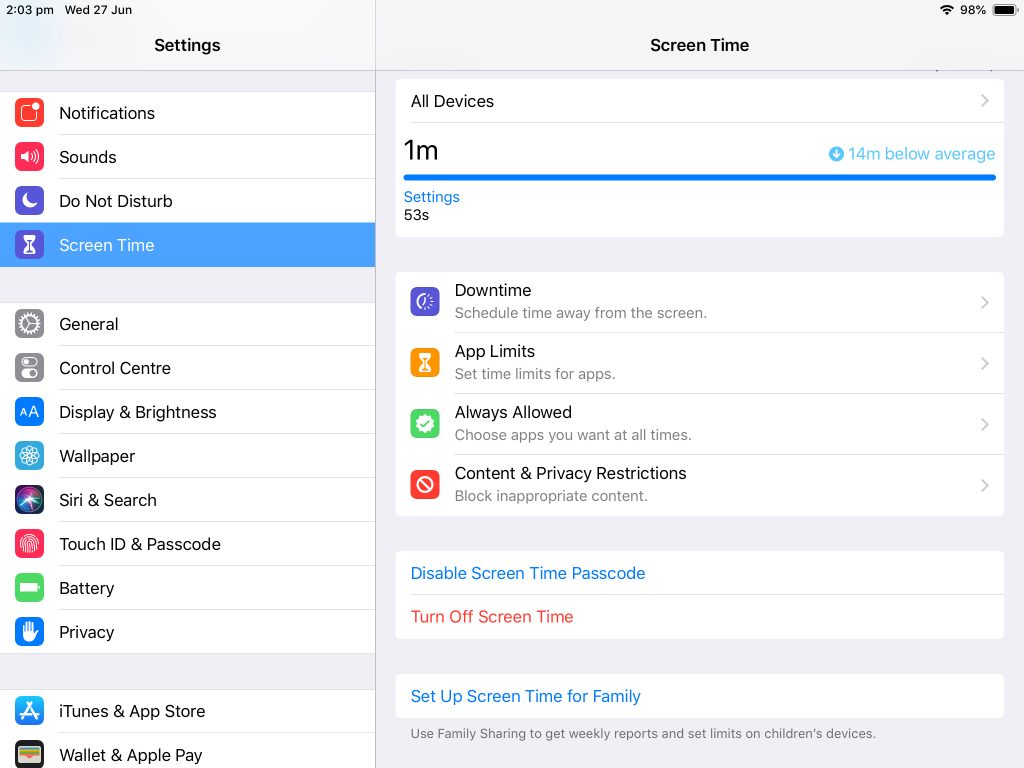 Through the introduction of "Screen Time", (a new feature found in the settings app), Apple is giving us the data needed to reflect on our device and app usage. This new feature provides data on how and when you use your device, along with time spent in each app. It can be rather shocking, especially when it says you pick up your device 165 times a day on average and receive 200+ notifications from your work twitter account a day.
The idea behind "Screen Time" is to allow people to reflect on their device and app usage, giving them an opportunity to decide if they need to change their habits. To help this, Apple has added some new features in iOS 12 to limit how much you — or, more specifically, your children — use the iOS device and apps.
A feature called Downtime can be enabled, blocking all but the useful apps between a set time period. For example, this could be especially useful for stopping your children from using YouTube for example after a set time. Also, you can set an app or category of apps, such as games to have a daily limit. You (or your children) will be notified when the time limit is ending and after that point, you won't have access to the category or individual apps until the next day.
Group FaceTime
Image from: www.imore.com
This long-awaited upgrade is coming to FaceTime, Apple's answer to Skype.
In iOS 12 we now get Group FaceTime with up to 32 people in a single call. You might think it would be difficult to manage all these, but you will see a square of each contacts video with the biggest square showing the person currently speaking. A Group FaceTime call can be started from a pre-existing group chat in Messages or you can create a new one in FaceTime itself.