Professor Daniel Maudlin, in the School of Humanities and Performing Arts at Plymouth University, has been awarded a prestigious prize by the International Society for Landscape, Place and Material Culture.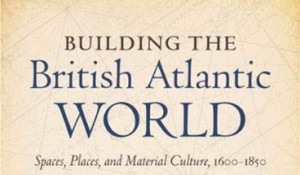 Known as the Allen G. Noble Book Award, the prize is given for the best edited book on material culture in North America.
Professor Maudlin won for Building the British Atlantic World, which he edited alongside Bernard L. Herman from the University of North Carolina at Chapel Hill.
Find out more about the book here