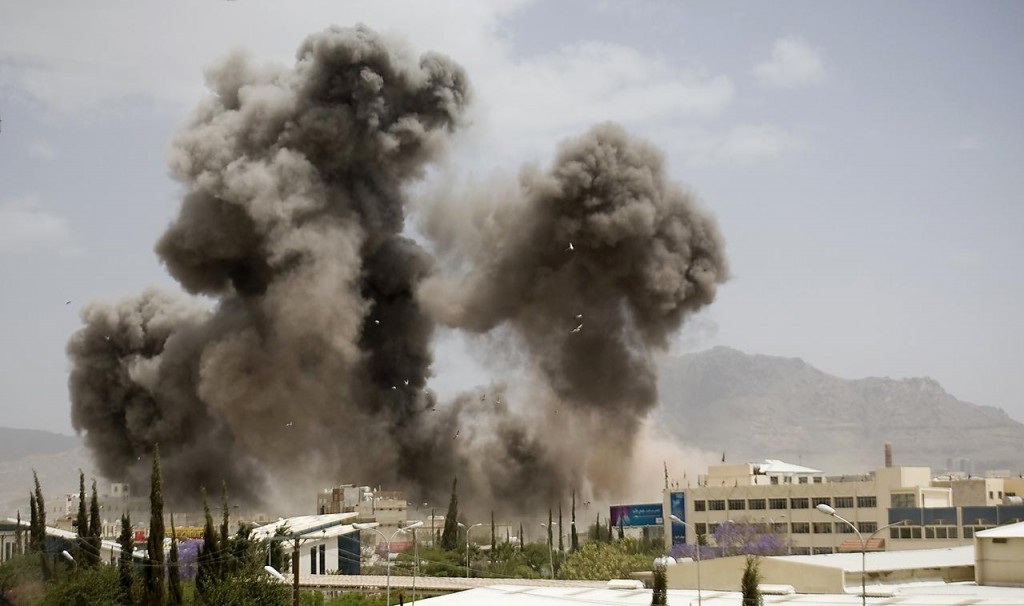 Last Sunday, only a few hours after the five day cease-fire expired, aircraft of the Saudi-led coalition started a new round of strikes against the Shia Houthi militia and their ally, the former President of the country, Ali Abdullah Saleh, in Aden, Yemen.
The cease-fire officially started on the 13 May, allowing badly needed humanitarian assistance to be delivered to the civilian population of the country.
Although a spokesman of the Yemeni Army, the majority of which has joined the Houthis, welcomed the request of the United Nations envoy in Yemen to extend the truce and allow more aid to be delivered to the country, aircraft of the Arab coalition hit targets near Aden's airport and the districts of Khor Maksar and Crater.
Further, sporadic clashes occurred overnight on Saturday-Sunday in the cities of Taiz and Dhalea, where 15 people were killed.
The ongoing civil war in Yemen and the airstrikes of the Arab coalition has caused the displacement of over 300,000 people, while 12 million out of the 25 million total population are short of food.
According to Saudi Arabia, the extension of the cease-fire depends on the on how the Houthis and the former Yemeni President, Ali Abdullah Saleh, comply with the cease-fire.
The Saudi government in Riyadh accused the Houthis of violating the truce, but expressed its will to exercise self-restraint to allow the delivery of supplies to the people of Yemen.
The president of Yemen, Abd-Rabbu Mansour Hadi, who heads the exiled Yemeni government in Riyadh, said during a conference of Yemeni parties that the Iran-allied Shia Houthis must quit the Yemeni cities they captured since pushing his government aside last September. The Houthis and fighters loyal to former president Saleh declined to attend the conference.
However, some leading figures from Saleh's party, the General People's Congress, traveled to the Saudi capital and pledged loyalty to Hadi's government, marking the first breach between some members of the Congress and Saleh.