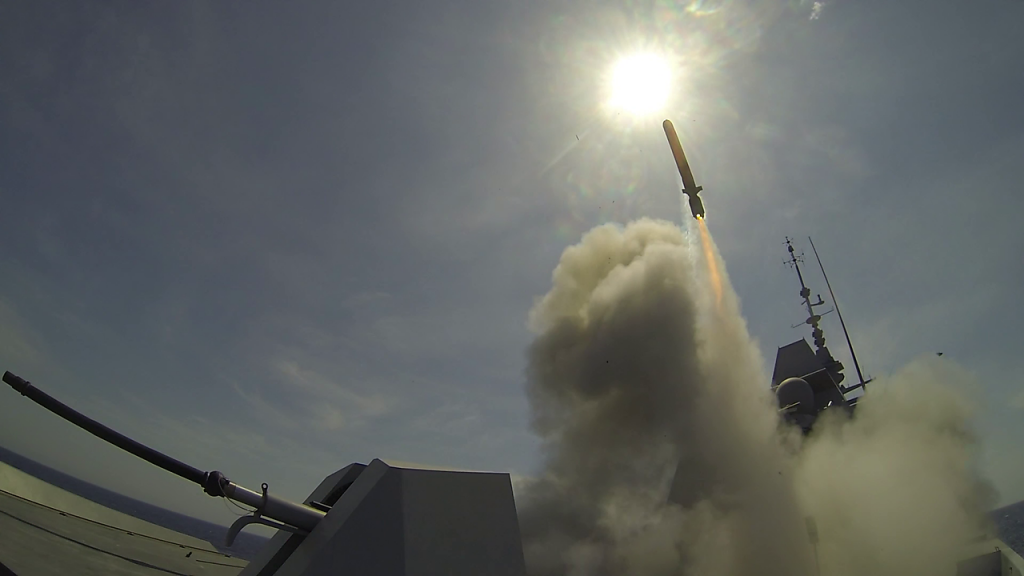 On 19 May a European made cruise missile was fired from a European warship for the first time.
This significant technological and operational achievement took place at the firing range of the French Armament Authority DGA's missile testing centre, off Levant Island.
The SCALP Naval or MdCN (Missile de Croisière Naval – naval cruise missile) is a ship launched derivative of the SCALP EG missile and it is designed to launch from Sylver A70 vertical canisters.
The new missile system is part of the armament of the FREMM programme. The ship that was used for the test was the frigate D650 Aquitaine, the first vessel of the Aquitaine-class.
On 12 May the French frigate initially launched a MM-40 Block III Exocet missile, followed seven days later by the SCALP Naval cruise missile.
The Aquitaine-class frigates can carry up to 16 SCALP Naval inside 16 cells of Sylver A70 launcher type.
The SCALP Naval is 6.5 meters long, its diameter is 0.5 meters and its weight is 1,400kg. The missile carries a 300kg multipurpose High Explosives warhead and its range is more than 1,000km.
The guidance system of the missile includes the combination of, inertial guidance/GPS, topographic (TERCOM/TERPROM), active radar homing and infra-red guidance.
The French Navy has ordered in two batches of 150 SCALP Naval that are going to equip eight frigates of the Aquitaine-class.