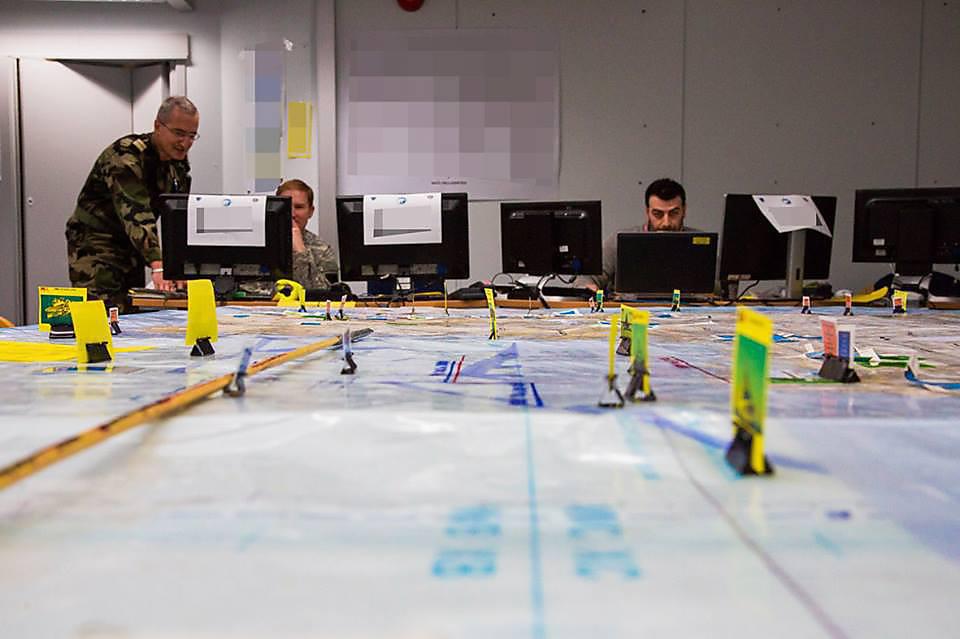 NATO has successfully completed the Computer Assisted Exercise, Trident Jaguar 2015, in Stavanger, Norway. It was supported by the Computer Assistant Exercise team of the Greek defence company, Miltech Hellas SA.
Since 2011 the Greek company has been successfully supporting NATO's Computer Assisted Exercises.
Trident Jaguar 2015 is an Allied Command Transformation-sponsored, NATO Command Post Exercise/Computer Assisted Exercise.
Its aim is to independently train and evaluate Allied Rapid Reaction Corps and NATO Rapid Deployable Corps-ITA in a Joint Task Force HQ role.
It includes planning and conducting a Crisis Response, Small Joint Operation in a high intensity, complex, military-civilian, asymmetric, failing state environment (including war fighting in the early stages).
In total, 800 officers from NATO member-states participated in the exercise, which included a variety of scenarios.
The purpose of the last three exercises held in the Joint Warfare Centre was to practice the defence procedures of the Alliance's members against a host of unconventional attacks.
The exercise operators supported the Joint Warfare Centre Simulation Branch in the Maritime Response Cell and were responsible for handling the maritime unit, through Joint Theater Level Simulation commands, with the following roles:
Ships –  used for:
isolating specific areas
escorting, opposing and boarding suspect vessels
mine sweeping, amphibious operations and patrolling.
Aircraft – used to:
execute patrols in Maritime Patrol Areas alongside;
UAV's, conducting flights over specific areas in an intelligence role
Helicopters contributing to marine operations and personnel transportation.
Marines – executed operations in failing state areas against terrorists.
A similar exercise to the Trident Jaguar 2015  took place in Thessaloniki, Greece, in 2014. The Gordian Knot 2014 Computer Assisted Exercise was hosted in the facilities of NATO's Rapid Deployable Corps. This exercise was also supported by the Computer Assisted Exercise team of the Miltech Hellas SA.
The next exercise in Stavanger will take place in October 2015 with the support of a 15-member team of Miltech Hellas SA.