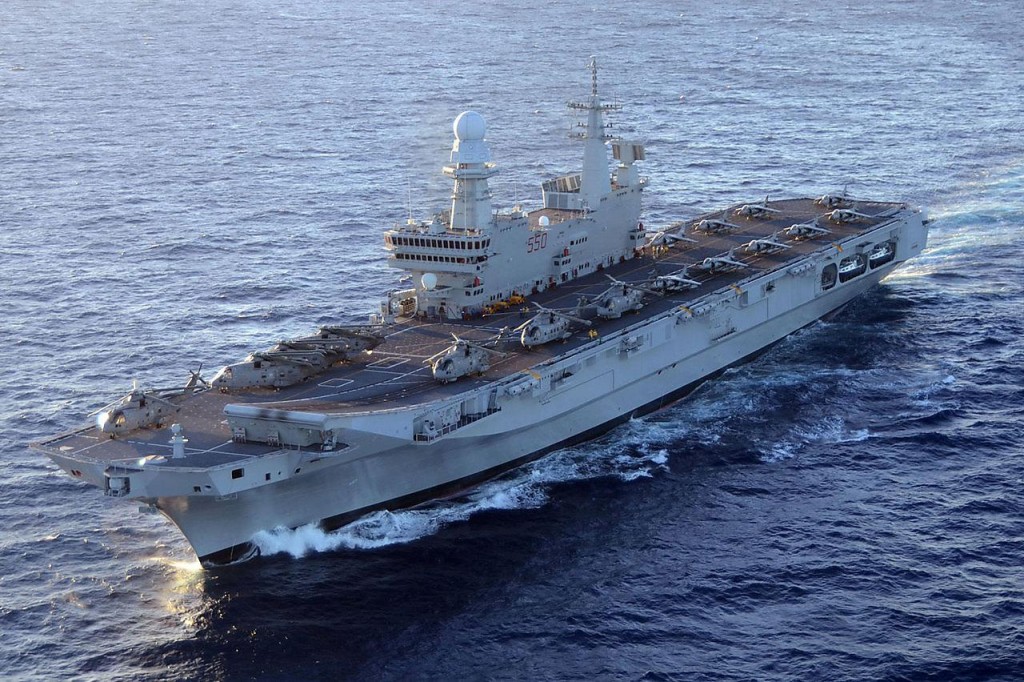 The EU finally gave the green light for the operation EUnavfor Med that involves the 'monitoring and crushing' of the migrant smugglers in the central Mediterranean.
According to the EU's foreign policy chief, Federica Mogherini, the first phase of the operation will be launched in the next few days.
"This covers information gathering and patrolling on the high seas to support the detection and monitoring of smuggling networks", she said last Monday in Luxembourg. As Mogherini noticed the migrants are not the targets but, "those who are making money on their lives and too often on their deaths".
The second and third phase of the EUnavfor Med operation involve the search and seizure of boats and are the most risky in terms of possible causalities. The spearhead of this operation will be the Italian aircraft carrier ITS Cavour (C-550), the biggest vessel of the Italian Navy.
The Italian ship will not operate aircraft but has expanded its medical capabilities and is going to be the command and control centre of the operation.
At least 14 European countries Belgium, Finland, France, Germany, Greece, Hungary, Italy, Lithuania, Luxembourg, the Netherlands, Slovenia, Spain, Sweden, and the UK, will contribute to the EUnavfor Med.
The main problem of this operation will be the reaction of the different authorities and warlords in Libya since there is no law and order in the country due to the continuing civil war.
Although there is no central functional government in Libya, still fighter jets attacked an oil tanker last January while a Turkish boat was pounded with artillery shells a month ago off the coast of Derna, which is controlled by the ISIS.
In order to avoid any inconvenience and obtain international legal cover, the EU is hoping for a UN Security Council resolution to scale up its operation, allowing EUnavfor Med to move into Libyan waters.
Unfortunately this European initiative is meeting resistance from China and Russia although Russia was initially positive to a resolution like this. According to the Russian Ministry of Foreign Affairs the UN resolution must define the powers of an EU naval mission precisely in order to win Moscow's backing.