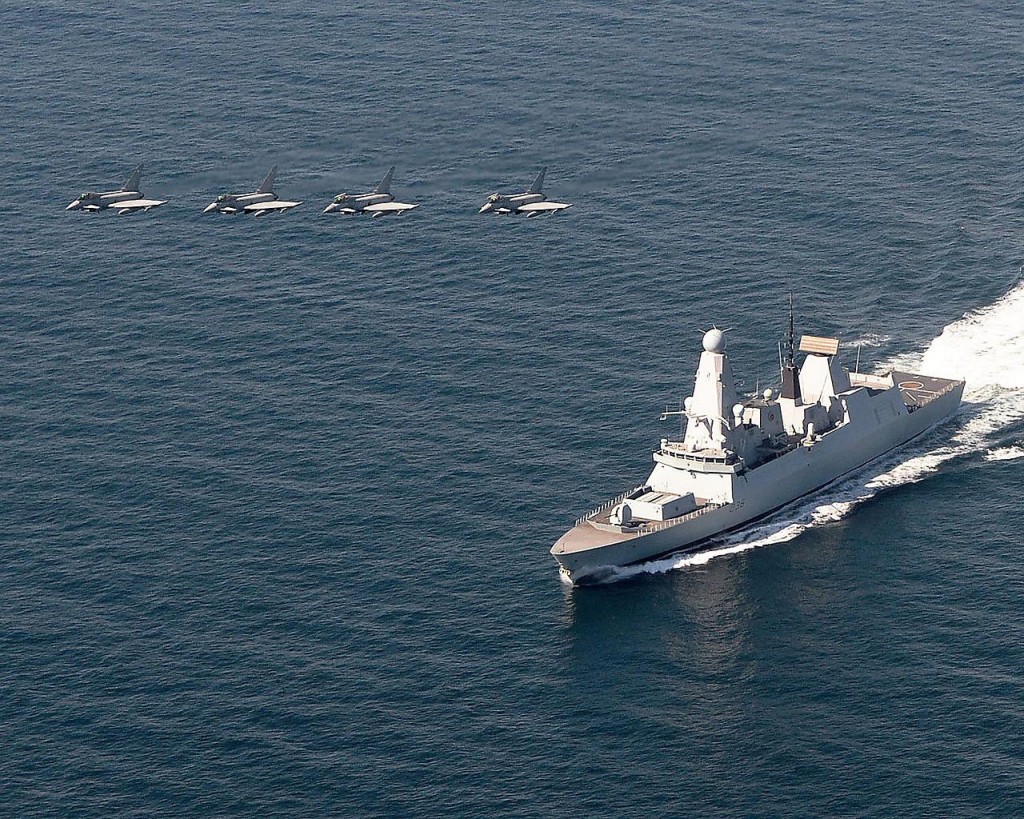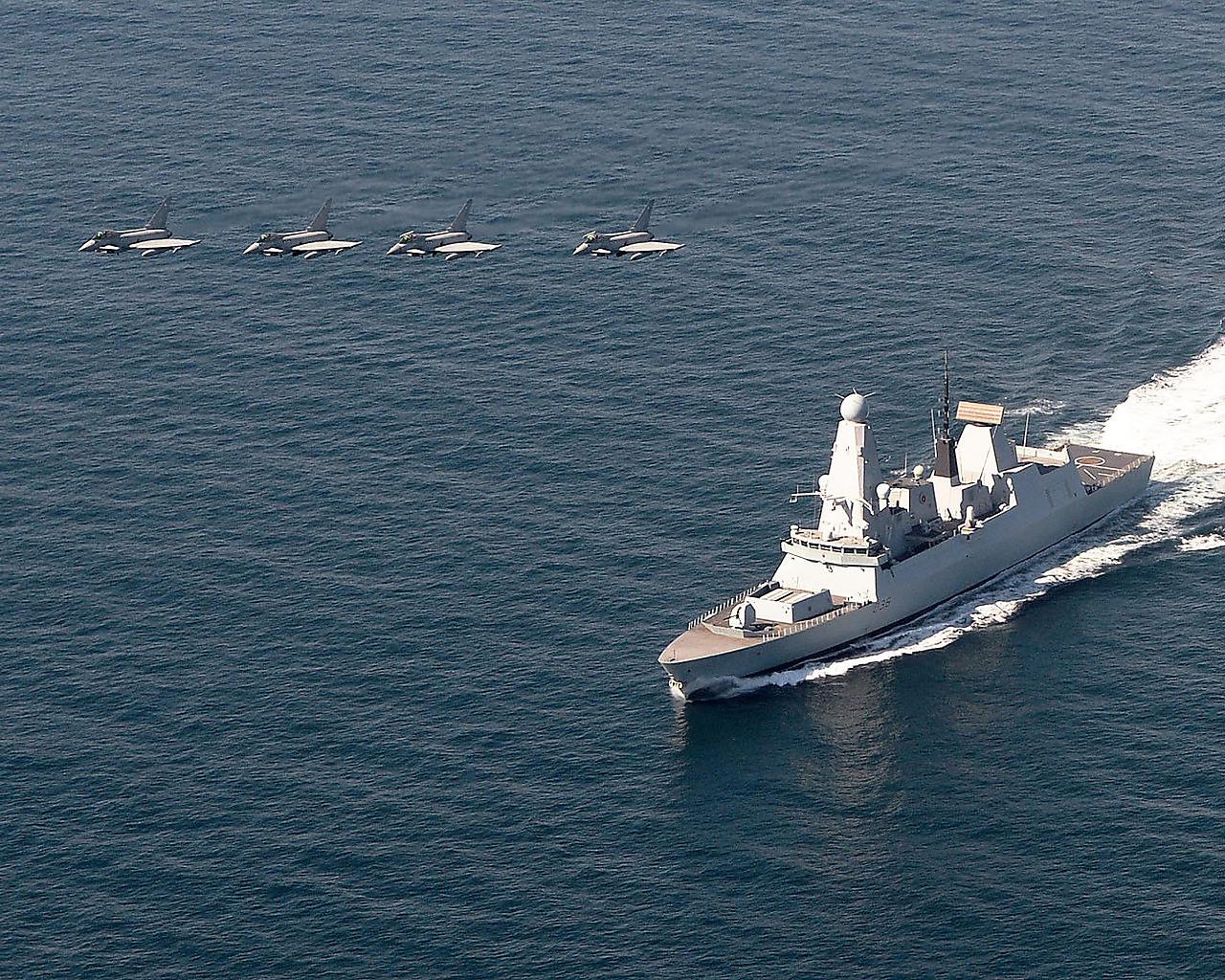 Two of the UK's most technologically advanced fighting machines have paired up off the South West coast to practise working together in a spectacular display.
Royal Navy Type 45 destroyer HMS Defender and Eurofighter Typhoons from the RAF's II (AC) Squadron have been training off the coast of the UK for the past few days, honing their air-maritime skills.
Under the watchful eye of the Flag Officer Sea Training (FOST) organisation, HMS Defender and II (AC) Squadron also put the Army's 16 Air Defence regiment through their paces in a series of exercises where they had to defend the UK's shore.
"Working in partnership with the RAF and Army allows FOST to maintain the world class sea training that is globally recognised. The integration of II(AC) Squadron into our exercises has allowed HMS Defender and the squadron to hone their fighting edge,"
said Captain David Dominy, Captain South to FOST.
Under the exercises, Royal Navy Fighter Controllers on board the warship controlled the Typhoon jets, giving the two Services the opportunity to test how they would work together on live operations.
"As the RN and RAF look ahead to the entry into service of the Queen Elizabeth Class aircraft carrier and the F35 Joint Strike Fighter, it is important that we at FOST train partnership working at every level,"
said Lieutenant Matt Bray, Staff Warfare Officer (Fighter Control) to FOST.
"By making the most of every opportunity for Royal Navy Fighter Controllers to work with technologically advanced jets in a dynamic, maritime training environment we ensure that ship's teams have the necessary experience to achieve success on operations around the world."
While not in the air, the Typhoons have been based at Royal Naval Air Station Culdrose this week – the other end of the country from their base of RAF Lossiemouth.
A single seat fighter jet, they can operate up to a maximum height of 55,000 feet, with a top speed of up to 1.8 mach. It is a highly capable and extremely agile multi-role combat aircraft, capable of being deployed in the full spectrum of air operations, including air policing, peace support and high intensity conflict.
HMS Defender is the fifth in class of the Royal Navy's Type 45 Destroyers and is based in Portsmouth. Primarily an air defence warship,she can defend against sophisticated targets such as fighter aircraft or drones as well as highly manoeuvrable sea skimming anti-ship missiles travelling at supersonic speeds.
Equipped with Sea Viper missiles, Phalanx – a radar controlled Gatling gun and a Mark 8 gun – she is a formidable foe for any air or surface threat.