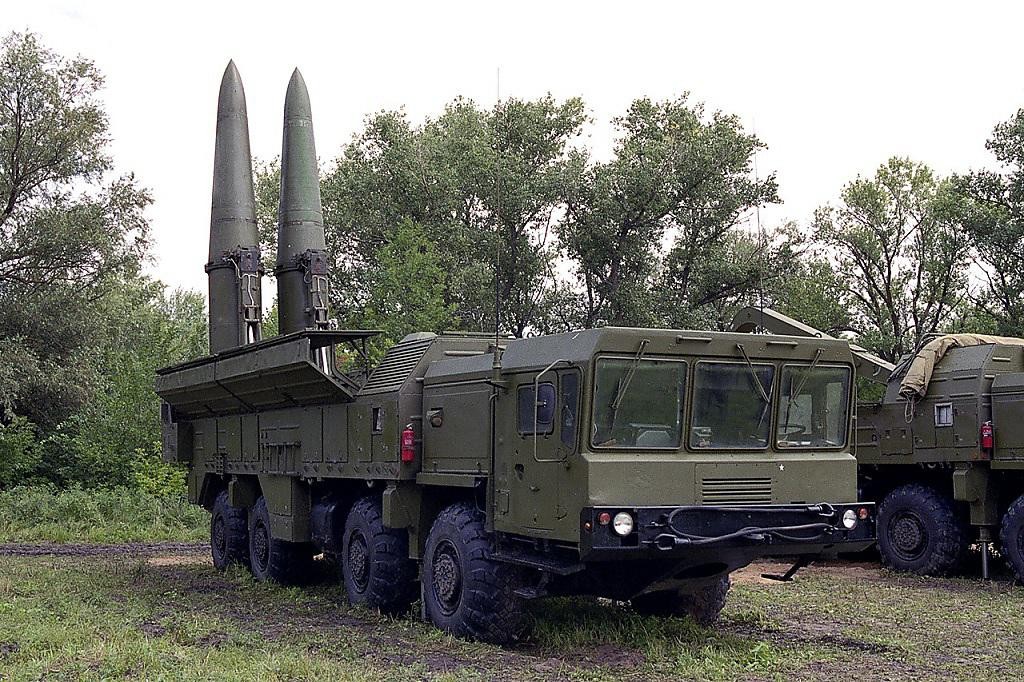 Saudi Arabia is negotiating with Russia the procurement of the Iskander-E (NATO: SS-26 Stone) tactical ballistic missile, according to the Minister of Foreign Affairs of Kingdom Adel al-Jubeir.
Although the U.S and Britain are the main suppliers of military equipment for Saudi Arabia, Riyadh has intensified its efforts to improve the relations between the two countries and acquire military hardware from Moscow.
According to the Saudi Foreign Affairs Minister, "Saudi Arabia is set to intensify relations with Russia in all the spheres, including in the military field" and he added "Intensive contacts are taking place between the military delegations and specialists from both countries and a wide range of intended types of armaments from Russia are being discussed, including Iskander missile systems".
The Russian made Iskander-E is a mobile tactical ballistic missile system, and it is consisted of one launcher vehicle type 9P78E and two solid-propellant single-stage 9M723K1 guided missiles.
The missile is launched from the vehicle in a vertical position and it cruises at a height of 50km with hypersonic speed of Mach 6–7.
The missile follows a ballistic trajectory, but according to the manufacturer of the system Votkinsk Plant State Production Association, Iskander-E can maneuver at different altitudes and trajectories and can turn at up to 20-30G in order to evade anti-ballistic missiles.
The missile has a range of 280 km and achieves a circular error probable of 30–70 meters, thanks to its INS/GLONASS navigation system. The Iskander-E missile weighs 3,800 kgr and it carries a conventional warhead (cluster, HE fragmentation, penetrating, HE incendiary) of 480 kgr.
The agreement between P5+1 and Iran about Tehran's nuclear programme has mobilized Saudi Arabia which tries to acquire sophisticated weapons system to counter a possible Iranian threat.
Riyadh bought from China almost 30 years ago a number of DF-21 solid-fuel, medium-range ballistic missiles.
On the other hand, Saudi Arabia tried in 2008 to convince Kremlin to reduce its cooperation with Iran, using as a bargain a proposal for a major Saudi procurement programme of Russian made weapon systems.
Therefore some analysts believe that the procurement of the Iskander-E missiles is just another attempt of Saudi Arabia to improve its relations with Russia.
Two years ago Saudi Arabia secretly offered Russia a sweeping deal to control the global oil market and safeguard Russia's gas contracts, if the Kremlin stops supporting Assad.
During their recent meeting the Foreign Ministers of Saudi Arabia and Russia agreed that they disagree about the future of the war in Syria. Russia wants the engagement of Syrian government forces in international efforts to fight ISIS, while his Saudi counterpart, Adel Al-Jubeir, rejected any role for Assad.
Both sides agreed to encourage Syrian opposition groups to concentrate their efforts in the search for a peaceful settlement with the Syrian government.