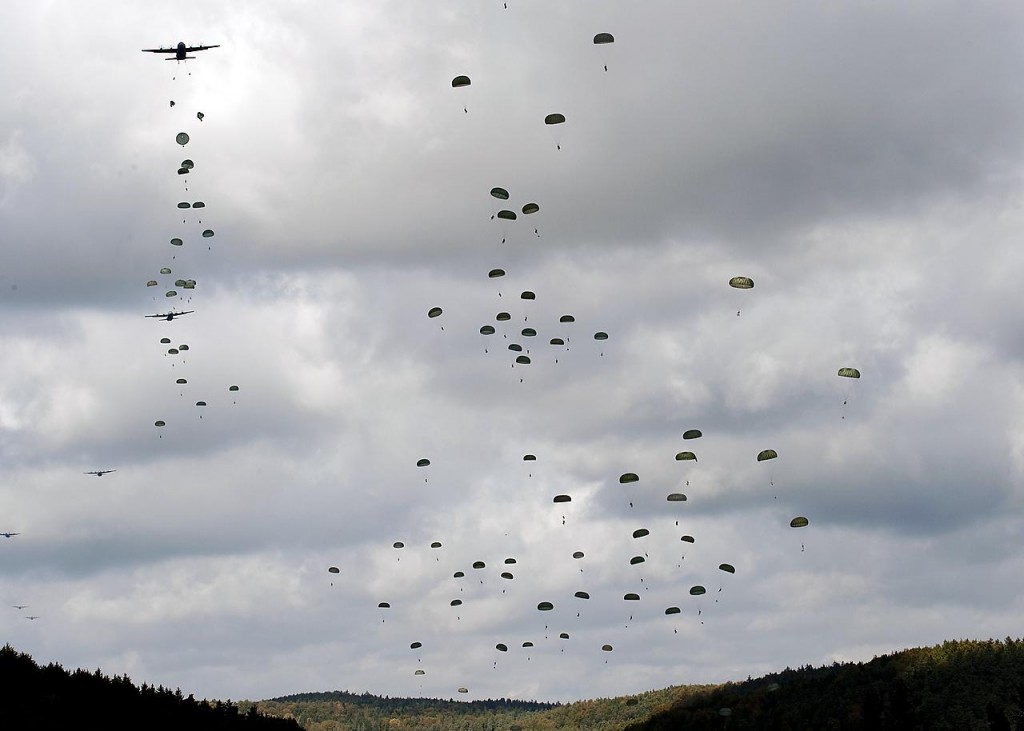 On Thursday 20 August NATO started the largest multinational airborne drill in Europe since the Second World War.
The drill called 'Swift Response 2015' involves 5,000 troops from twelve NATO member countries and is being held in Germany, Romania, Bulgaria and Italy, until 13 September.
Besides troops from the countries mentioned above, Greece, the Netherlands, Poland, Portugal, Spain and Britain will participate in 'Swift Response 2015'.
According to NATO, the aim of the exercise is to integrate the high readiness forces of individual NATO members, so they can operate as one and be able to respond effectively to changes in security throughout the entire territory of the Alliance.
The United States Army is participating in the exercise with the Europe based 173rd Airborne Brigade and the U.S.-based 1st Brigade 82nd Airborne Division, under the command of elements from the Army's XVIII Airborne Corps and the 4th Infantry Division Mission Command Element.
During the exercise NATO will test its newly established 'Very High Readiness Joint Task Force'.
According to NATO the task of the 'Very High Readiness Joint Task Force' will be to respond to changes in security on its territory within 48 hours.