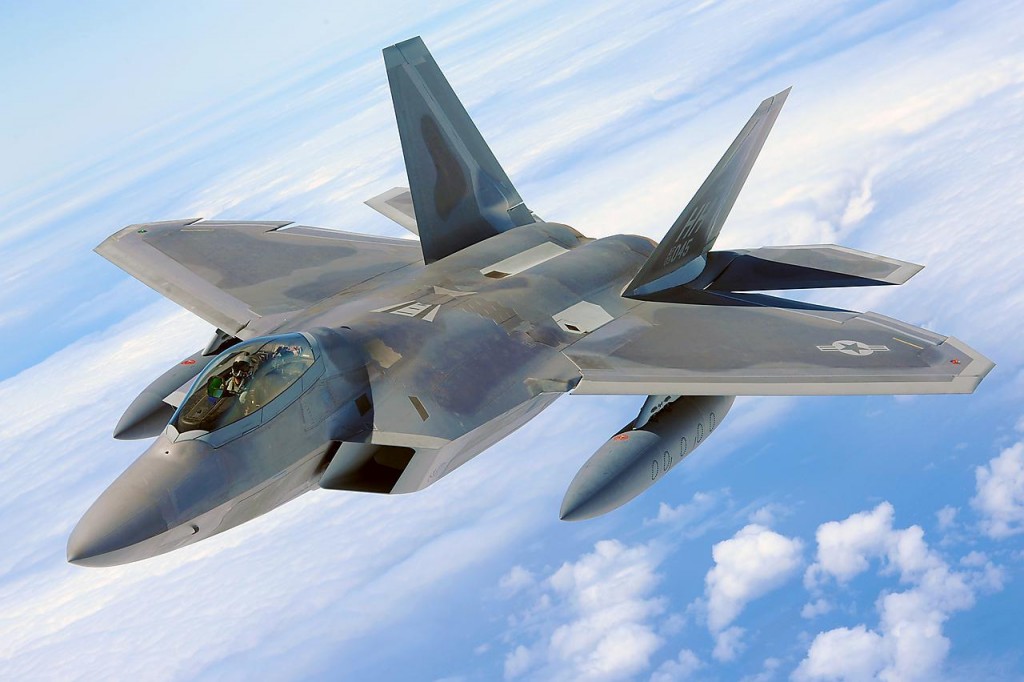 Two months after the announcement by the Secretary of the Air Force, Deborah James, of the deployment of the F-22A Raptor in Europe, the first four stealth fifth-generation fighter jets finally arrived.
Last Friday they arrived at Spangdahlem Air Base, Germany, to train with allied air forces and U.S. services throughout mid-September.
The four aircraft were escorted by one C-17 Globemaster III transport aircraft, and approximately 60 airmen.
The four F-22s and 60 airmen are from the 95th Fighter Squadron, Tyndall AFB, Fla , while the C-17 is from the 437th Airlift Wing, Charleston Air Force Base, S.C.
This is the first time that F-22A Raptor, has been deployed in Europe, although the fifth-generation fighter has been sent previously to Japan, the UAE and Malaysia, in order to participate in exercises with US allies.
Furthermore, one year ago the F-22A Raptor participated for the first time in ground attack operations in Syria against ISIS.
The deployment of the F-22A Raptor in Europe will, according to the U.S. Air Force, "[prove that] fifth-generation fighters can deploy successfully to European bases and other NATO installations, while also affording the chance for familiarization flight training within the European theater. It will also give them the chance to conduct combat air training with different aircraft like U.S. F-15 Eagles and F-16 Fighting Falcons".
Two of the U.S. fifth-generation fighter jets flew on Monday the 31st of August from Germany to Poland and landed at the Polish Air Force 32nd Air Base in Łask. The two F-22A Raptor, were escorted by four F-16 and one C-130 transport aircraft.
The U.S. jets are going to be involved in joint training with Polish F-16 fighters. The Polish Air Base hosts 14 U.S F-16s, which are going to stay in Poland till the end of September.