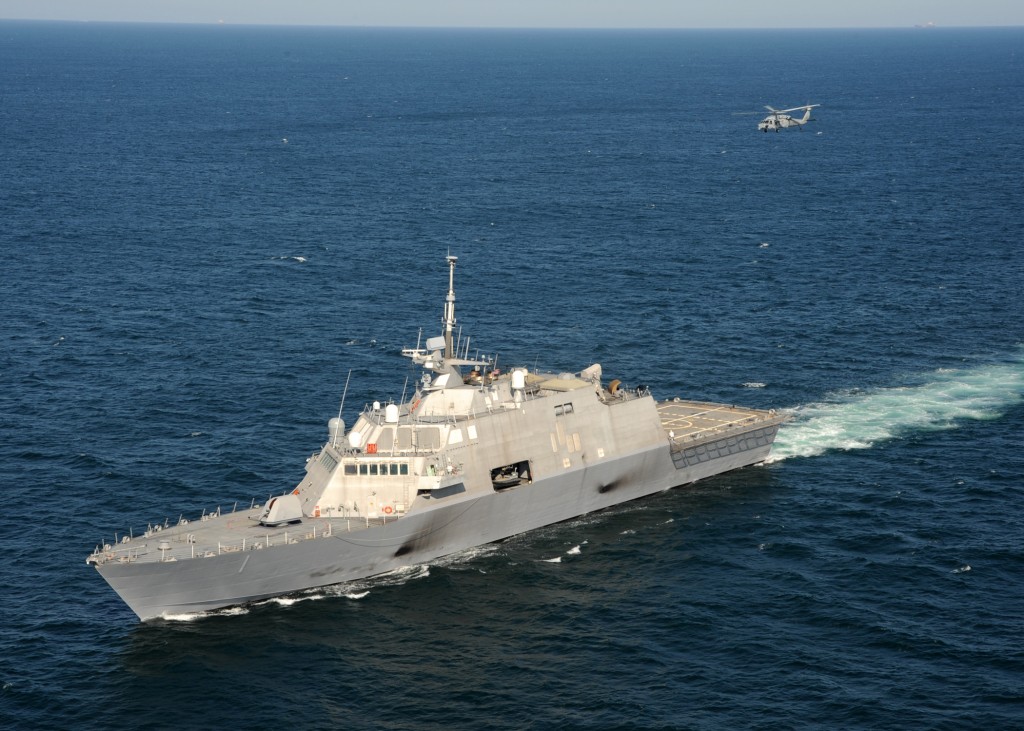 United States Ministry of Defence notified according to Bloomberg news, the Congress for the planning sale to Saudi Arabia of as many as four Littoral Combat Ships made by Lockheed Martin Corp. for 11.25 billion dollars.
The sale has already been approved by the State Department under the Foreign Military Sales program, according to a statement released on Tuesday on the website of the Defense Security Cooperation Agency.
The four vessels will be part of a modernization programme that will improve the capabilities of the Royal Saudi Navy's Eastern Fleet.
The Freedom class made by Lockheed Martin Corp is one of two classes of littoral combat ship developed and built for the United States Navy, designed for operations in shallow coastal waters.
The Freedom class Littoral Combat Ship has 115 meters length, 17,5 meters beam and 3,500 tons displacement (full load).
The ship is equipped with an EADS North America TRS-3D air and surface search radar, Lockheed Martin's COMBATSS-21 combat management system and a AN/SQR-20 Multi-Function Towed Array Sonar.
The electronic warfare equipment of the ship includes the Argon ST WBR-2000 ESM system and Terma's A/S SKWS decoy system.
The Freedom class frigate is armed with one BAE Systems Mk 110 57 mm main gun, with 400 rounds in turret and two ready service magazines with 240 rounds each, one Mk 49 Guided Missile Launching System (GMLS) with 21 RIM-116 Rolling Airframe Missile Surface-to-Air Missiles and 24 AGM-114L Hellfire missiles.
Furthermore the American frigate is equipped with four 12.7 mm machine guns and two 30 mm Mk44 Bushmaster II guns. Finally the Freedom class frigate carries one MH-60R/S Seahawk helicopter and two MQ-8B Fire Scouts or 1 MQ-8C Fire Scout systems.
The sale of these four ships in Saudi Arabia is part of the implementation of President Barack Obama's pledge to improve the military capabilities of the U.S.'s Arab allies in the Persian Gulf after the P5+1 agreement with Iran about Tehran's nuclear programme.
According to the announcement of the Defense Security Cooperation Agency the four ships will give the Saudis "protection-in-depth for critical industrial infrastructure and for the sea lines of communication".