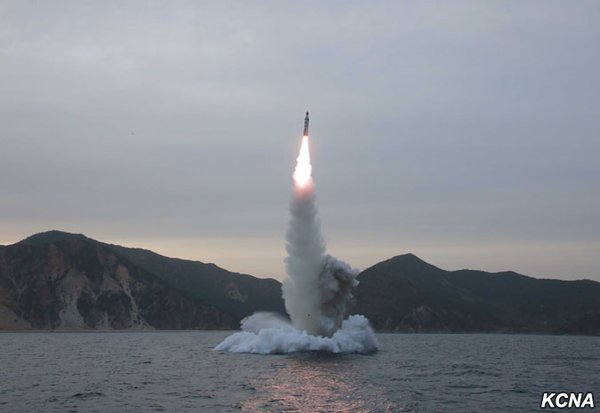 Sourced :Yonhap news
North Korea launched what appeared to be a ballistic missile from a submarine in the East Sea Saturday 23rd of April, the South Korean military said.
The Joint Chiefs of Staff (JCS) said North Korea fired a projectile that it believes was a submarine-launched ballistic missile (SLBM) around 6:30 p.m. The JCS said it is keeping close tabs on the North Korean military while maintaining its readiness posture.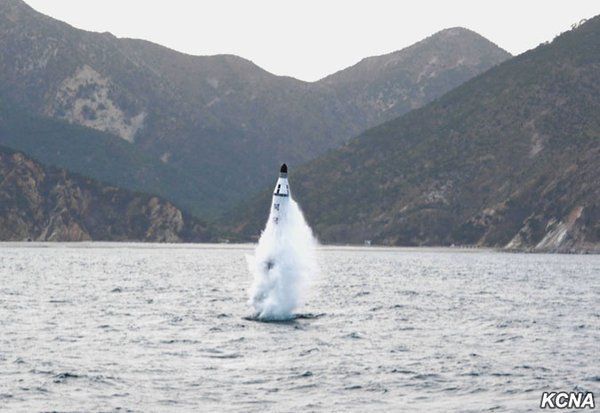 The JCS added that the missile flew for only about 30 kilometers, well short of the minimum SLBM range of 300 km.
Separately, a South Korean government source said the SLBM's engine ignited after it was ejected from a 2,000-ton Sinpo-class submarine but it only traveled a short distance.
"This projectile, which is believed to be an SLBM, was airborne for a couple of minutes," the source added.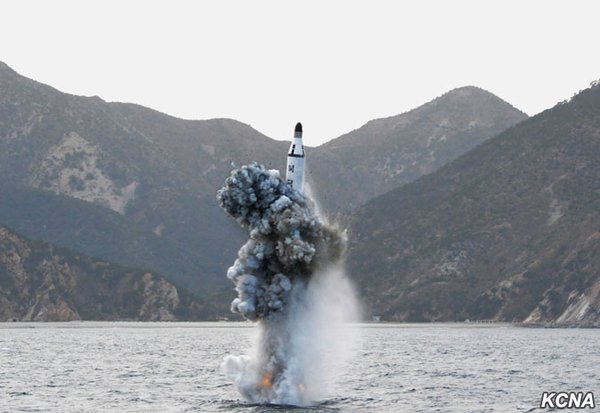 Last month, a U.S. news report claimed that North Korea had conducted a ground test of an SLBM, the KN-11. The Washington Free Beacon said the test on March 16 involved an ejection test of the KN-11 from a canister at Sinpo shipyard on the North's eastern coast.
Neither the Pentagon nor the State Department confirmed the report's veracity.
In May last year, Pyongyang claimed it had successfully carried out an underwater SLBM test, followed by what officials said were unsuccessful tests on Nov. 28 and Dec. 21. Its Sinpo-class submarine was reportedly damaged during the botched Nov. 28 test, and the repair work was completed earlier this month.
Then on March 26, a North Korean propaganda website uploaded a video clip showing an SLBM striking Washington.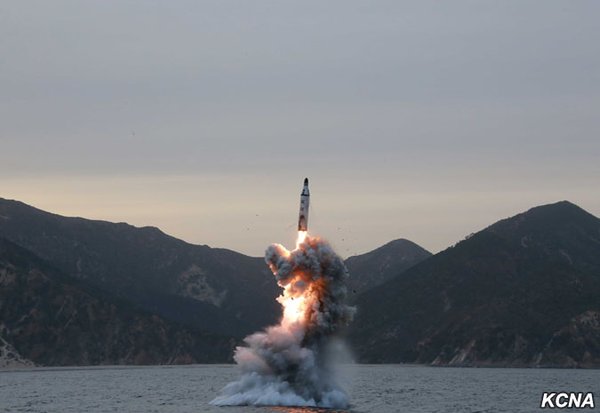 If confirmed, the latest SLBM test would add to the series of provocative steps Pyongyang has taken in recent months in defiance of international sanctions.
North Korea faced sanctions after its fourth nuclear test in January and a long-range rocket launch the following month. The country appears to be preparing for another nuclear detonation at its Punggye-ri test site.
The North's SLBM capability, if fully developed, would pose a serious threat because of its mobile nature. Experts say that an "ejection" test is usually conducted in the early stages of developing SLBM capabilities, and Pyongyang is believed to still be many years away from developing an SLBM.