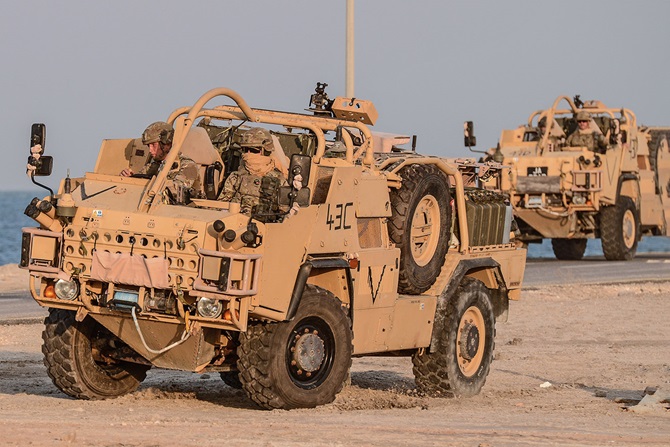 Jackal armoured cars kicked up the Bahraini sand as they swarmed ashore during the climax of a three-week amphibious exercise in the Gulf.
Despite choppy surf, Royal Marines from Lima Company, 42 Commando, stormed the beaches alongside their Bahraini counterparts under the cover of air power as Exercise Pearl Dagger 16 came to an explosive conclusion, played out before British and Bahraini VIPs.
Rewind three weeks and the commandos were dropped off in the kingdom to conduct desert training with marines of the Royal Bahrain Naval Force, working their way up from the absolute basics to a combined live-firing shoot on the Bahraini ranges where, even in December, temperatures are in the mid-20s Celsius.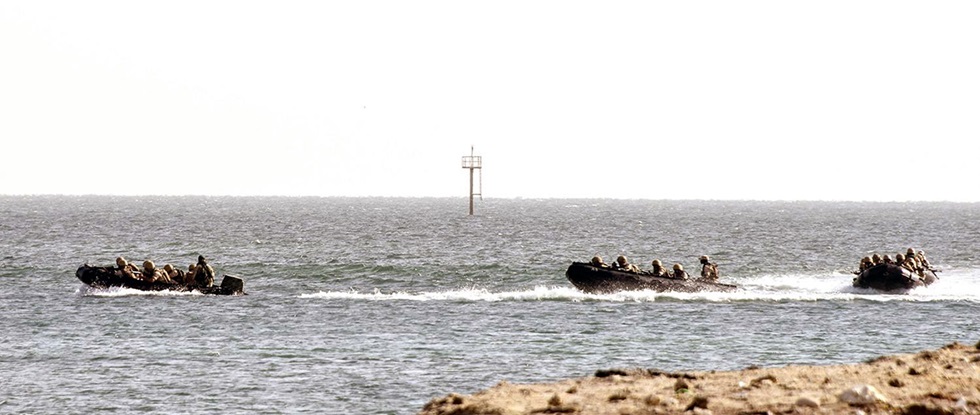 Once they were happy with their desert combat skills, both groups of marines joined HMS Ocean at sea for 'operation dryout' – to wash the sand out of them, their equipment and their clothes, tuck into freshly-prepared hot food and relax ahead of the final assault, which was carried out by small fast raiding craft as well as slower landing craft.
"The lads have coped really well in the heat," said Sergeant Sam Vanner, 7 Troop Sergeant, from Lima Company.
"The levels of fitness these boys have is the key to their success during this exercise. From my perspective the exercise went really well and all the jigsaw pieces from the various elements of training we conducted dropped into place for this finale."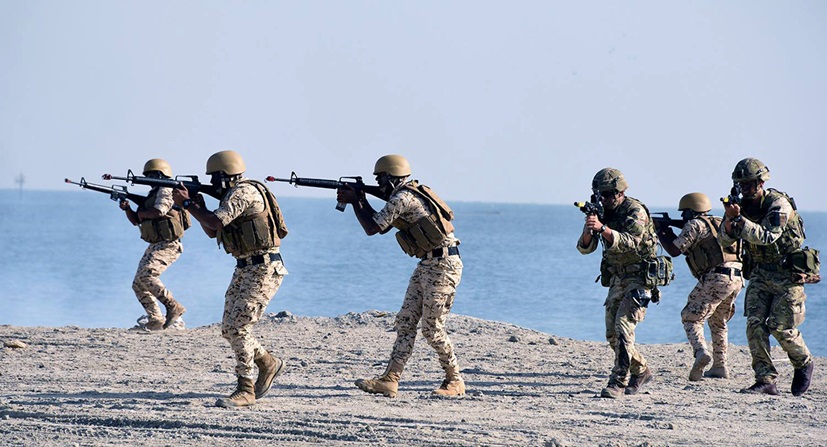 Corporal Damian Cowell, a section commander in the same troop, added, "My small team focused on small arms weapon training with the Bahrainis. Although we set some challenging serials, they were good students and it was rewarding for us to witness their progress first hand."
Pearl Dagger is an annual workout for Bahraini and Royal Navy forces, given extra oomph this year by the presence of Britain's flagship HMS Ocean, her helicopters and the Royal Marines of 42 Commando.
"The level of support from the Bahraini Defence Forces was exceptional. The Servicemen we have come into contact with have been very receptive to cross training and development of different techniques," said Lieutenant David Doherty RM, Officer Commanding 7 Troop.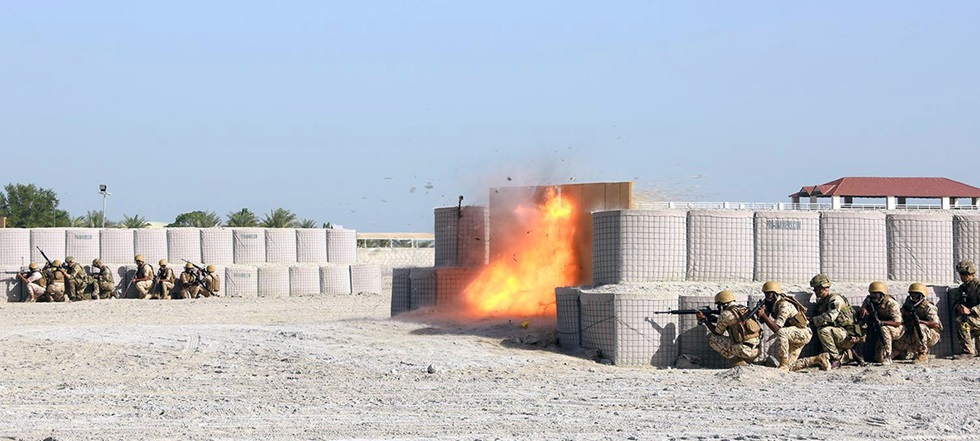 His unit, as well as the rest of Lima Company, are now back aboard HMS Ocean, which is flagship of the US Navy's Combined Task Group 50 conducting security operations in the Gulf for another couple of months