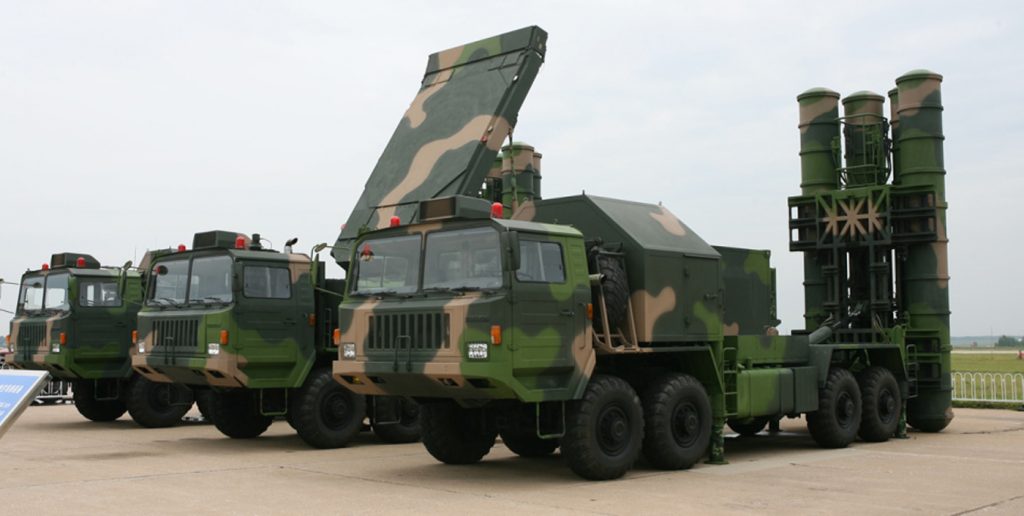 Sourced : Kyodo News
China has deployed HQ-9 surface-to-air missiles on Hainan Island in the northern part of the South China Sea, an Israeli satellite imagery company has learned, citing analysis of recently captured images.
Amid concern about Beijing's militarization and island building in disputed areas of the South China Sea, the observation that "China is apparently beginning to build a no-fly zone in the South China Sea" was put forward by ImageSat International (ISI) N.V. in a report made available to Kyodo News.
Satellite imagery taken May 8 captured two HQ-9 launchers, a radar center and three launch pads on a controlling hill located in the south of Hainan Island, according to the report.
The center is likely to be used to deploy early detection radar and fire control radar, it said.
Imagery dated March 15, however, showed no launchers or radars on the same location.
Read more at : http://news.abs-cbn.com/overseas/05/20/17/china-deploys-hq-9-missiles-in-north-of-s-china-sea-israel