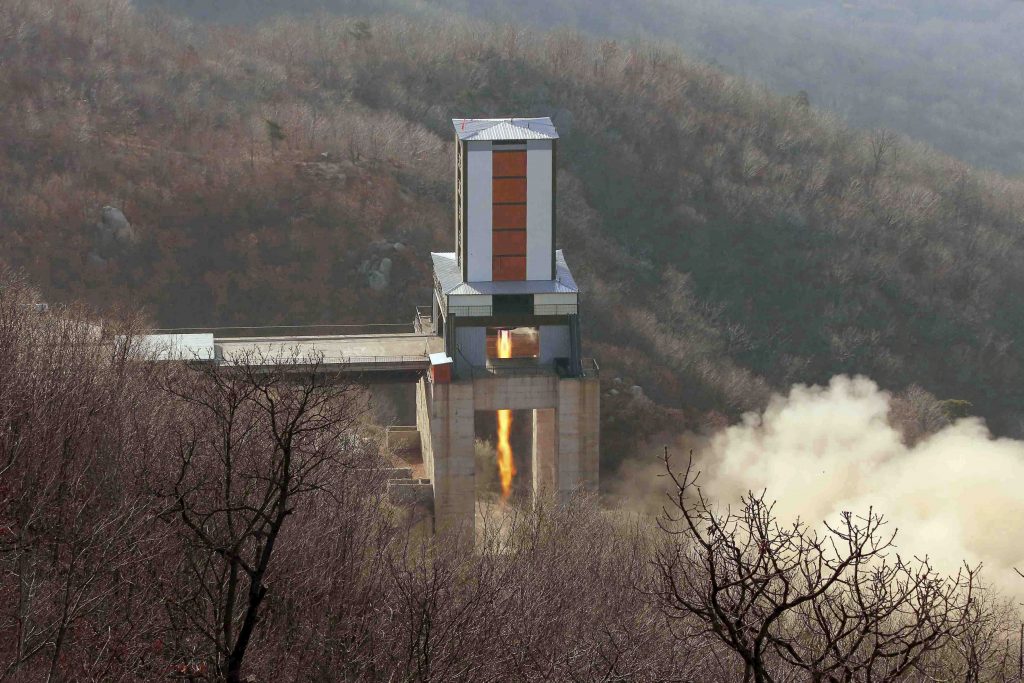 Sourced : Asia Times
By Phil Stewart
North Korea has carried out another test of a rocket engine that the United States believes could be part of its program to develop an intercontinental ballistic missile, a US official told Reuters on Thursday.
The United States assessed that the test, the latest in a series of engine and missile tests this year, could be for the smallest stage of an ICBM rocket engine, the official said, speaking on condition of anonymity.
A second US official also confirmed the test but did not provide additional details on the type of rocket component that was being tested or whether it fit into the ICBM program.
Image Sourced : The Malay Mail On Line
Read more at : http://www.atimes.com/article/north-korea-runs-another-rocket-engine-test-possibly-icbm/