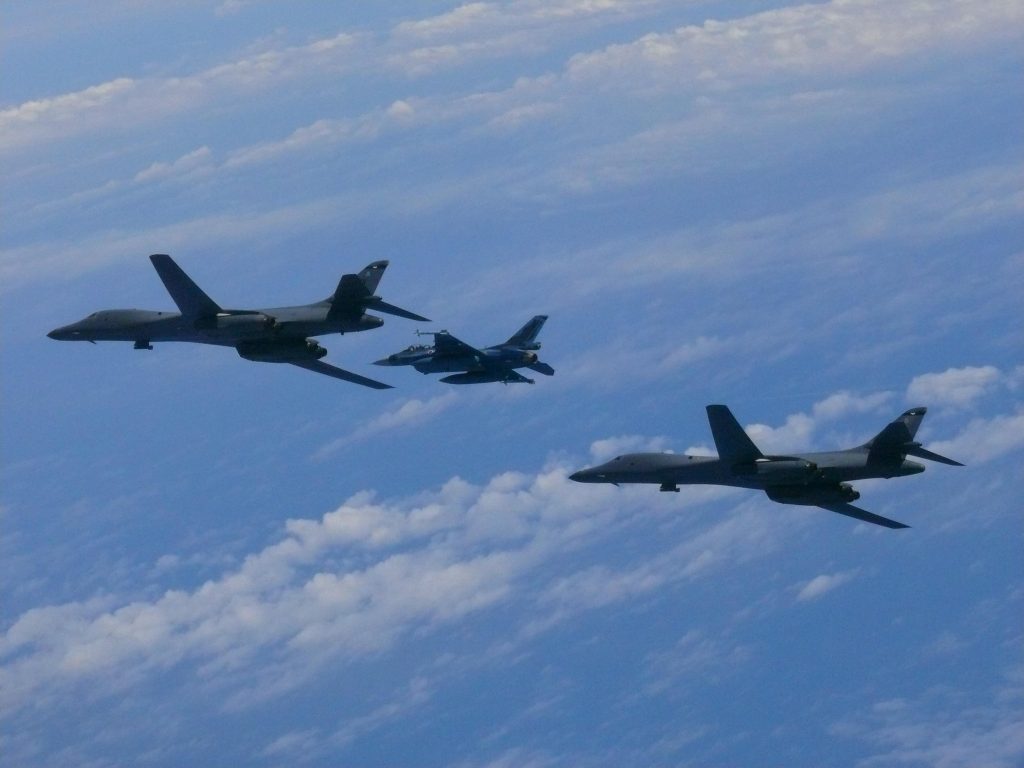 Sourced : Stripes and Stars
By Aaron Kidd
Two Air Force supersonic bombers flew low over the Korean Peninsula Sunday in a show of force after North Korea test-fired its second intercontinental ballistic missile.
The exercise — part of a 10-hour mission with South Korean and Japanese fighter jets — was "in direct response to North Korea's escalatory launch of intercontinental ballistic missiles," a Pacific Air Forces statement said.
A suspected Hwasong-14 missile — the second ICBM North Korea has tested successfully in July — was fired late Friday from Mupyong-ni in the country's far northwest and splashed down into the Sea of Japan about 620 miles east of the launch site, the Pentagon said.
The Guam-based B-1B Lancers first flew into Japanese airspace and were joined by two Japan Air Self-Defense Force F-2 fighter jets, the Pacific Air Forces statement said. The bombers then headed to the Korean Peninsula and were met by four South Korean F-15s.
Image sourced : U.S Pacific Command
Read more at : https://www.stripes.com/news/pacific/us-sends-pair-of-supersonic-bombers-in-show-of-force-after-second-icbm-test-1.480676#.WX5B41FLfIU