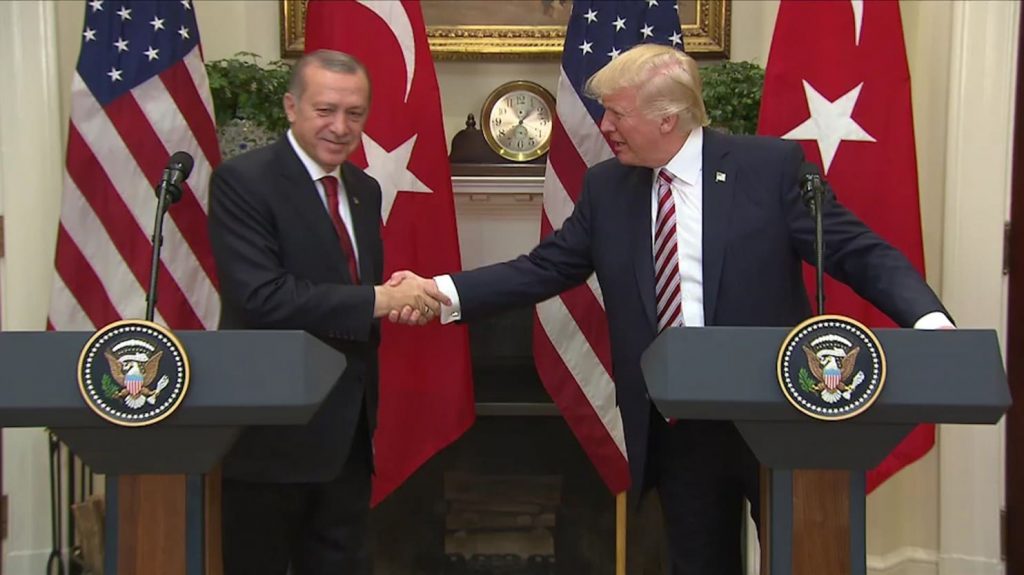 Sourced : The Washington Post
By Josh Rogin
Before their meeting Thursday, President Trump praised Turkish President Recep Tayyip Erdogan, bragged about their friendship and claimed that U.S.-Turkey relations are at an all time high. Trump may not be aware he might soon have to sanction Erdogan for striking a major arms deal with Vladimir Putin's Russia.
"I think right now we are as close as we've ever been. And a lot of that has to do with the personal relationship," said Trump, on the sideline of the U.N. General Assembly. "He's getting high marks."
Set aside that U.S.-Turkey relations are extremely strained right now and Erdogan is getting very low marks from human rights groups, Congress and others because of his domestic crackdown. It's Erdogan's stated plan to spend billions purchasing the S-400 missile defense system from Russia that threatens to spoil his chummy relationship with Trump.
Image Sourced : The Washington Post
Read more at : https://www.washingtonpost.com/news/josh-rogin/wp/2017/09/22/trump-may-have-to-sanction-his-turkish-president-best-buddy/?utm_term=.3b3e024e6d13