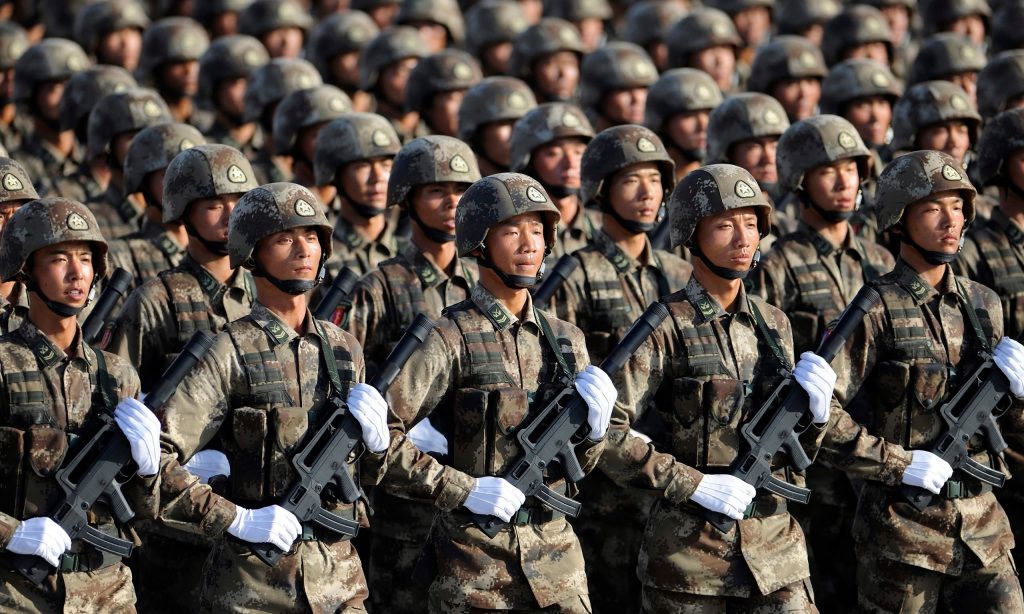 Sourced : RT
Chinese servicemen have held their first military drills at China's first overseas base in the Horn of Africa in Djibouti.
Less than two months after officially inaugurating their first foreign naval military base abroad in Djibouti, the People's Liberation Army Navy (PLA) held live-fire drills for the first time on Friday, Chinese media reported Monday.
"This is the first time our soldiers stationed in Djibouti have left the camp to conduct combat training," said base commander Liang Yang, the South China Morning Post reports. "The live-fire training will help explore a new training model for the [Chinese] overseas garrison."
The shooting exercise involved dozens of Chinese officers and took place at the country's national gendarmerie training range, where the Chinese dispatched armored vehicles and used pistols, automatic rifles and machine guns to strike practice targets.
Read more at : https://www.rt.com/news/404593-china-military-drills-djibouti/