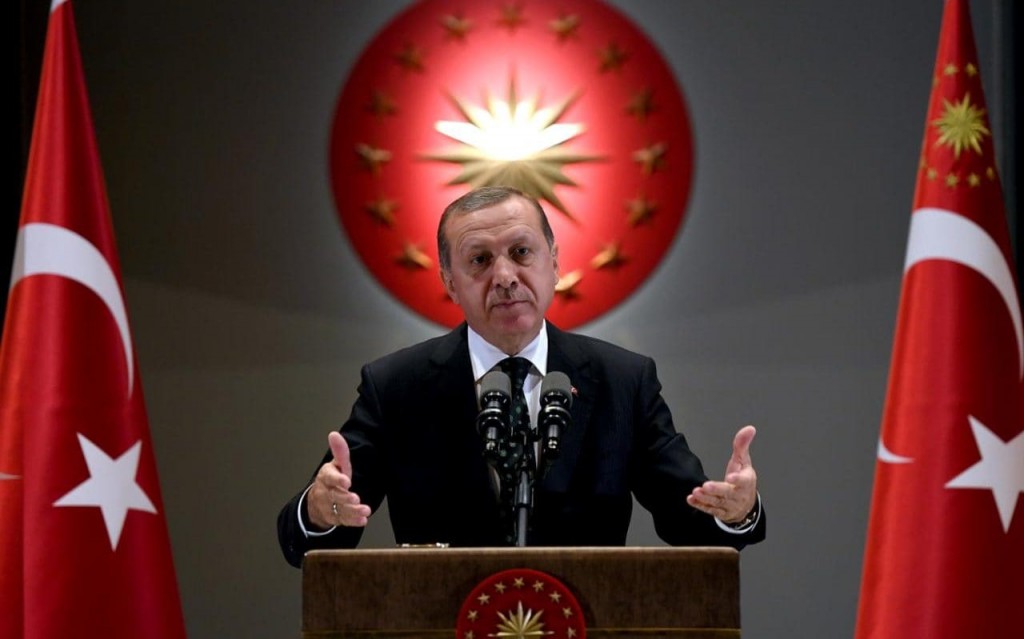 Sourced : Hurriyet Daily News
President Recep Tayyip Erdoğan warned on Sept. 25 Turkey could cut off the pipeline that carries oil from northern Iraq to the outside world, intensifying pressure on the Kurdistan Regional Government (KRG) over its independence referendum.
Voting began on Sept. 25 despite strong opposition from Iraq's central government and neighboring Turkey and Iran – both with significant Kurdish populations – as well as Western warnings.
Erdoğan said the "separatist" referendum was unacceptable and economic, trade and security counter-measures would be taken.
"There are several measures on the table… We will see through which channels the northern Iraqi regional government will send its oil, or where it will sell it," he said in a speech.
"We have the tap. The moment we close the tap, then it's done," he added.
Read more at : http://www.hurriyetdailynews.com/erdogan-threatens-to-cut-off-oil-flow-from-iraqs-kurdish-area-over-referendum.aspx?PageID=238&NID=118365&NewsCatID=510