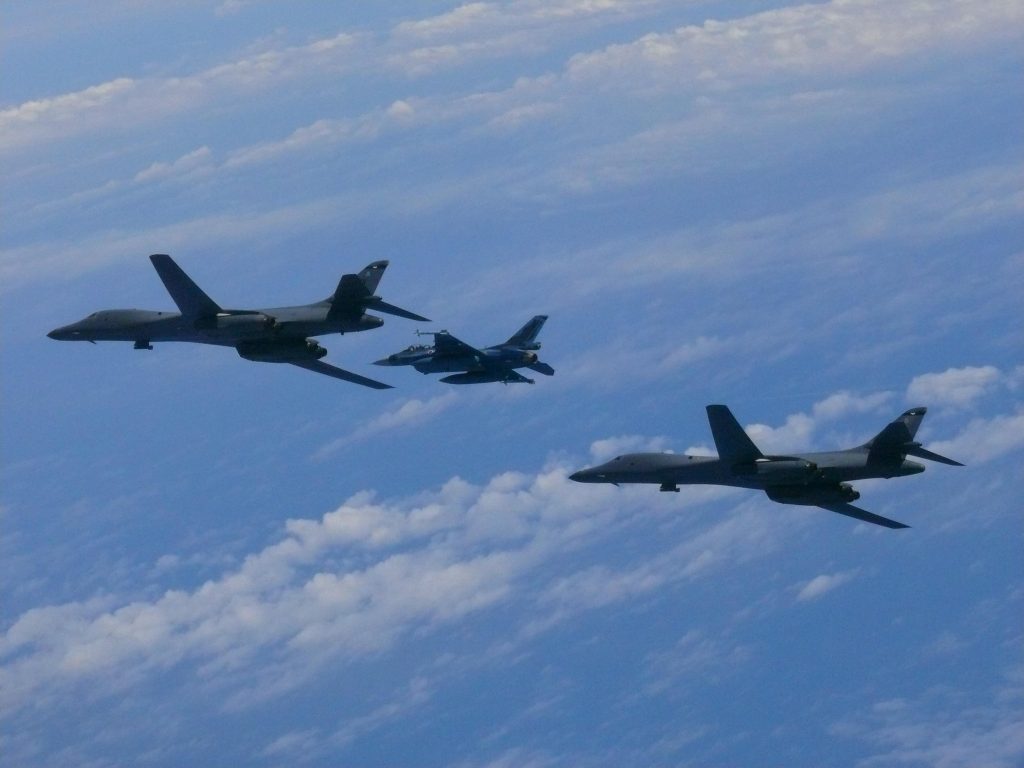 Sourced : NIKKEI Asian Review
By James Stavridis
As the doomsday rhetoric intensifies between two untested and inexperienced leaders in Pyongyang and Washington, the risk of actual combat is rising.
At the United Nations, President Donald Trump shocked most of the U.N. General Assembly by threatening to "totally destroy" North Korea to end the "suicide mission" of its "Rocket Man" leader. North Korea has threatened to create a "sea of fire" in both South Korea and the United States.
On Saturday, U.S. B-1 bombers flew close to North Korea's east coast on what the Pentagon said was a mission to demonstrate the military options available to Trump. The U.S. president commented that Kim Jong Un and his foreign minister Ri Yong Ho "won't be around much longer" if they continue their rhetoric.F
So what are the military options that the Joint Chiefs of Staff of the U.S. military could put in front of the president?
Read more at : https://asia.nikkei.com/Viewpoints/James-Stavridis/What-are-Trump-s-military-options-in-North-Korea