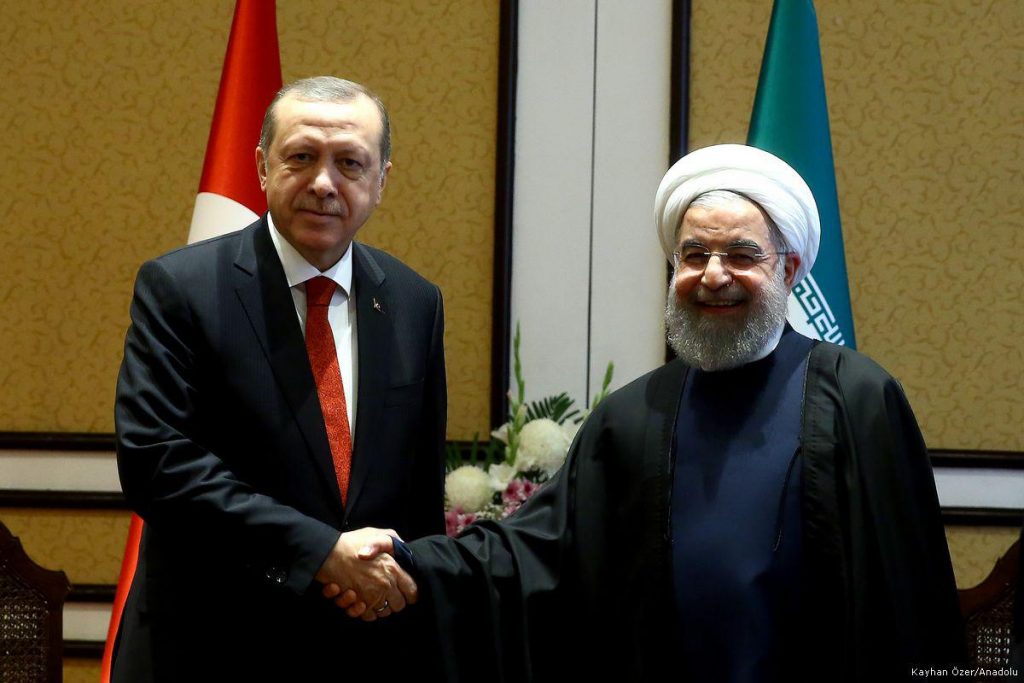 Sourced : Daily Sabah
President Recep Tayyip Erdoğan arrived in Iranian capital Tehran on Wednesday for an official visit to to discuss bilateral relations and regional issues amid growing tension following the Kurdistan Regional Government's (KRG) referendum to secede from Iraq.
According to presidential sources, Erdoğan is scheduled to meet with his Iranian counterpart Hassan Rouhani and the country's Supreme Leader Ayatollah Ali Khamenei during his visit, which comes upon the invitation by Rouhani.
Erdoğan will also attend the fourth meeting of the Turkey-Iran High Level Cooperation Council in Tehran that is co-chaired by the presidents of the two countries. The meeting is expected to be dominated by talks on Syria's political transitional process and the possible joint steps that can be taken after the KRG referendum.
Read more at : https://www.dailysabah.com/diplomacy/2017/10/04/turkey-iran-leaders-to-put-heads-together-to-keep-region-safe-from-growing-threats-1507112069