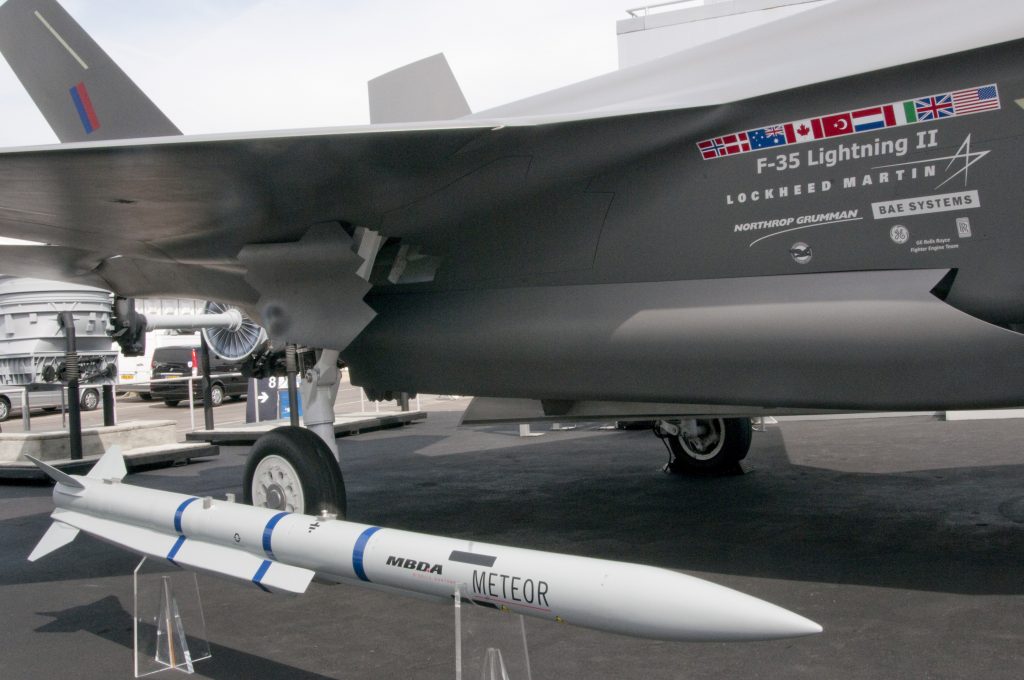 Sourced : NIKKEI Asian Review
Japan will team with the U.K. to develop an air-to-air missile, Tokyo's first defense equipment project with a partner other than the U.S. and a potential turning point for the country's arms export policy.
The planned weapon will incorporate a powerful radar system developed by Mitsubishi Electric into European manufacturer MBDA's Meteor missile, combining long range and high accuracy. A prototype will be built at an MBDA plant starting in fiscal 2018. Live-fire testing in the U.K. is slated to begin as early as fiscal 2023, at which point Japan and the U.K. will decide whether to put the weapon into mass production.
Deployment is expected in the late 2020s. The missile likely will become equipment on the F-35 stealth fighter to be used by Japan's Air Self-Defense Force, and it could be used to defend far-flung Japanese territories such as the Senkaku Islands, which China claims as the Diaoyu. Exports to countries such as Germany and France will be considered as well.
Image Sourced : SLD Info
Read more at : https://asia.nikkei.com/Politics-Economy/International-Relations/Japan-and-UK-to-collaborate-on-missile-development