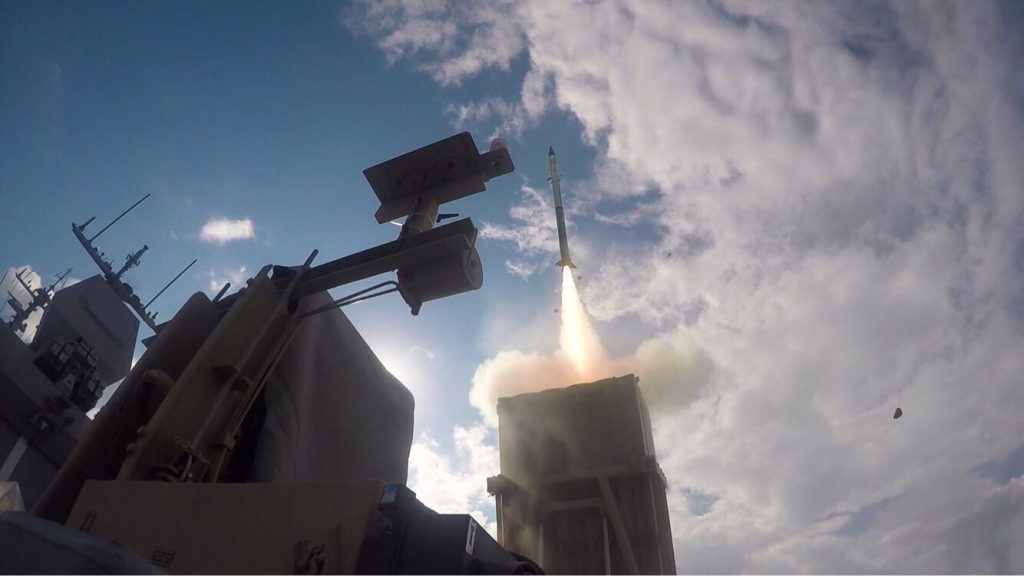 Sourced : Yahoo.com
Israel mounted a battery of its Iron Dome anti-missile system on a warship Monday, as the vaunted rocket interceptor went operational at sea for the first time, senior officers said.
Israel Air Force Brigadier General Zvika Haimovitch said the battery fitted to the corvette Lahav underwent a successful "live-fire test" and would be a valuable asset in securing offshore natural gas fields.
"Today the IAF put another operational layer to defend and protect Israel's energy assets in the Mediterranean Sea," he told journalists. "This is a significant milestone," he added.
Image Sourced : IDF
Read more at : https://www.yahoo.com/news/israel-mounts-iron-dome-battery-warship-military-185752707.html