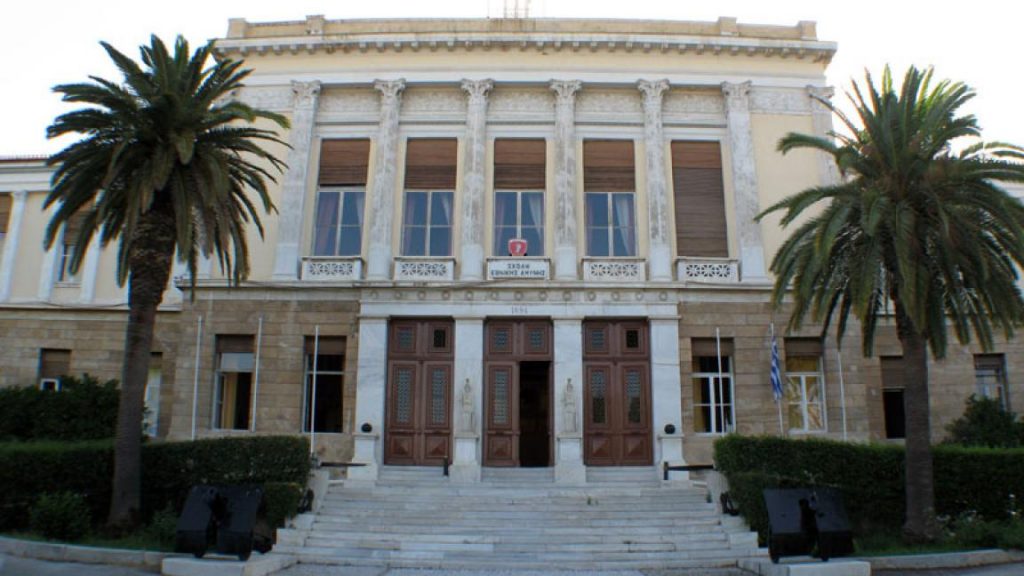 On Thursday, 23 November 2017,  the Dartmouth Centre for Sea Power and Strategy (DCSS) at  Plymouth University and the Hellenic National Defence College (HNDC), in Athens organised a working dinner at the "Yacht Club of Greece" .
The aim of the dinner was to introduce to Ambassadors and Defence Attaches from sixteen selective countries (including UK, France, Germany, Spain, Italy, India, China, Morocco, and Egypt) the first International MA programme in Applied Strategy and International Security which will be launched in September 2018 in collaboration with the HNDC.
The MA is currently offered to Greek and Cypriot Officers but from September 2018 the programme will be offered to International Officers as well as to Civil Servants from NATO and Global Partners.
The working dinner was also attended by Professor Muthanna Abdul G Razzaq, President of American University in the Emirates as well as Dr Marios Efthymiopoulos Associate Professor/Dean, College of Security and Global Studies, American University in the Emirates.
At this event, the Commander of the HNDC, Vice Admiral Alexandros Diakopoulos, the Executive Dean of the Faculty of Business, University of Plymouth, Professor Nikolaos Tzokas and the MA Programme Manager and Director of the Dartmouth Centre for Sea Power and Strategy, Associate Professor, Dr Fotios Moustakis made brief presentations introducing this new and exciting academic collaboration.
Details of this new venture is provided in the attached brochure.
MA in Applied Strategy and International SecurityFINALVERSION